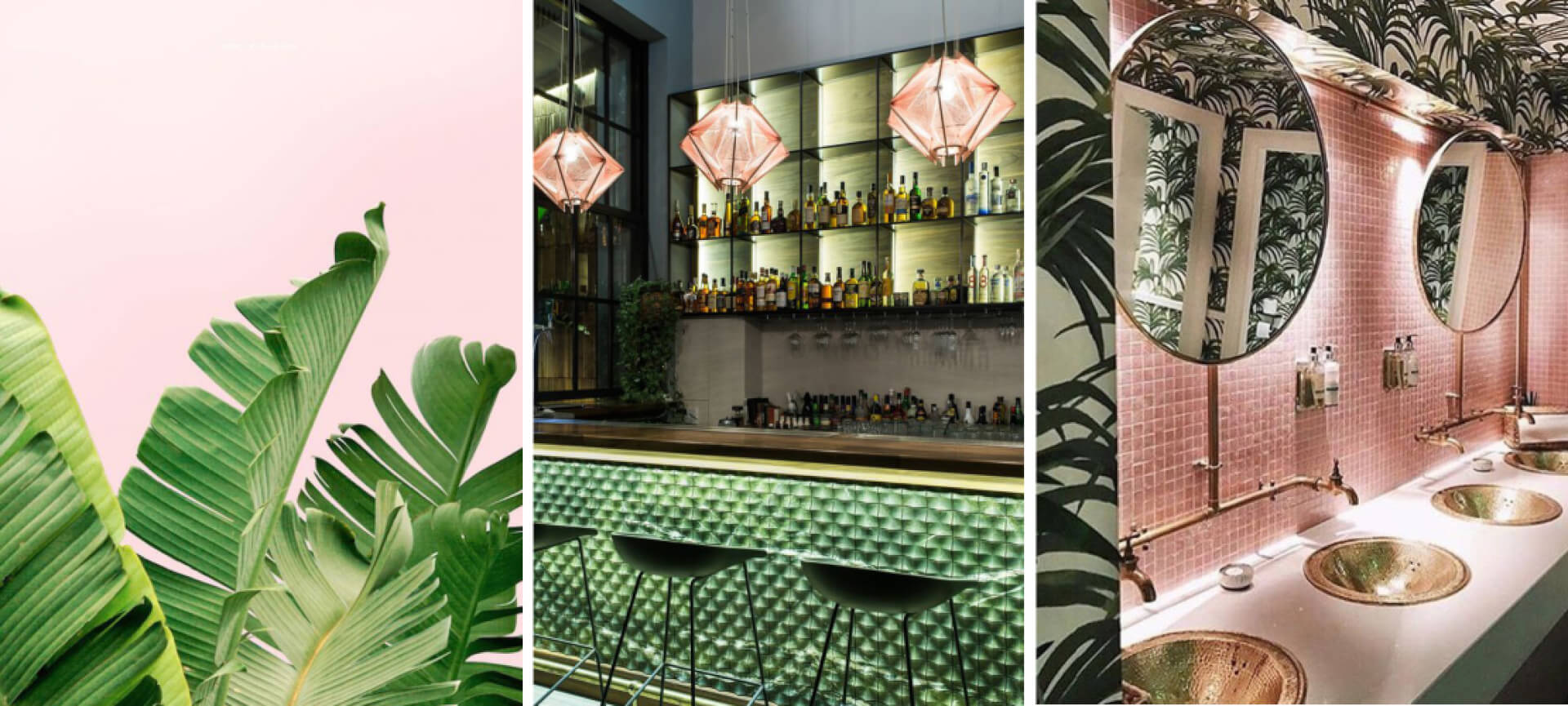 What is Miami Style?
Posted on Mar. 19, 2018 - 10:50
Miami's South Beach has long been an iconic area for fashion. It's a place that embraces the bold and the beautiful, influenced by both tropical and Latin cultures. Miami Style is very much a reflection of this and is a popular choice of aesthetic at the moment. We explore what elements to look out for when you're decorating in this vibrant, fun, and versatile style.
Leaf Prints
Leaf print showcases the tropical elements of Miami Style. Quite often they will be the famous palm tree leaves that are seen in the area, and you can find both wallpaper and canvas prints that use the design. It's a fantastic way to add some greenery to a room and combines well with items such as the sumptuous emerald green velvet Gaia and Hype chairs.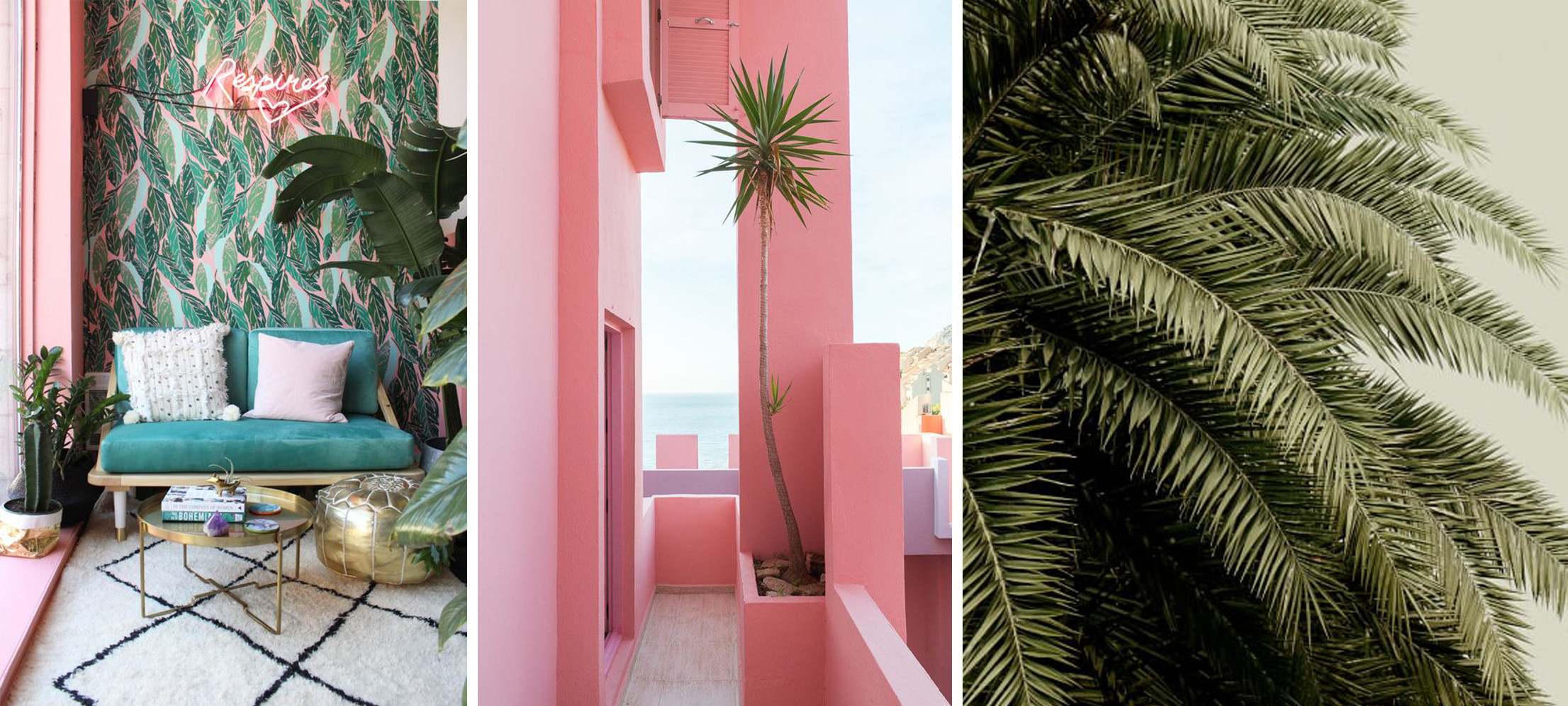 Vibrant Colours
There are two approaches to incorporating both vibrant and pastel colours into your Cuban-inspired design. One option is to opt for saturated colour all over and tone it down with pops of white. Greens, powder pinks, and vibrant yellows can all be used, but you'll want to make sure your room doesn't end up too bold. Another approach is to use flashes of the same vibrant colours to complement each other. This tactic means that no one shade sticks out too much.
A Touch of Gold
An excellent way to bring out the tones of your powder pink décor is to add a touch of gold. This can accentuate the richness of the colour and look simply fantastic. Try combining our dusty rose velvet Embrace or Vetro chairs with gold and copper tones of a Bristol table lamp or Cohen pendant lamp; the two tones complement each other perfectly. Alternatively, you can opt for brushed gold fixtures and fittings in a similar colour scheme.
Written by Matt C.