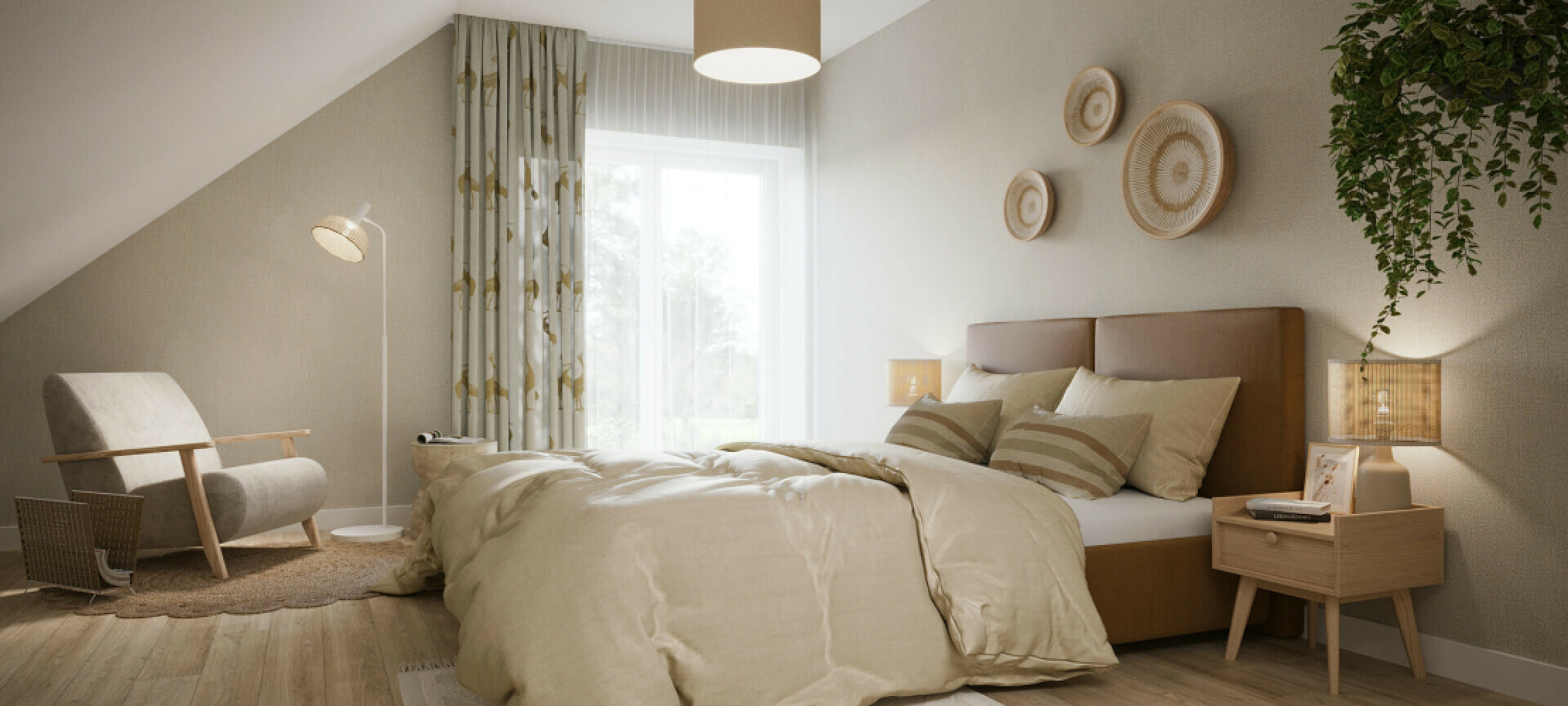 A Neutral Bedroom Retreat
Posted on Feb. 01, 2022 - 18:29
At the end of a long day, we all need somewhere peaceful to retire. A calming space to relax and unwind in. We think we hit the spot when we created the Feldspar bedroom. Named after the mineral commonly found in sandstone, we wanted to create an air of calm using sandy neutrals and natural fibres.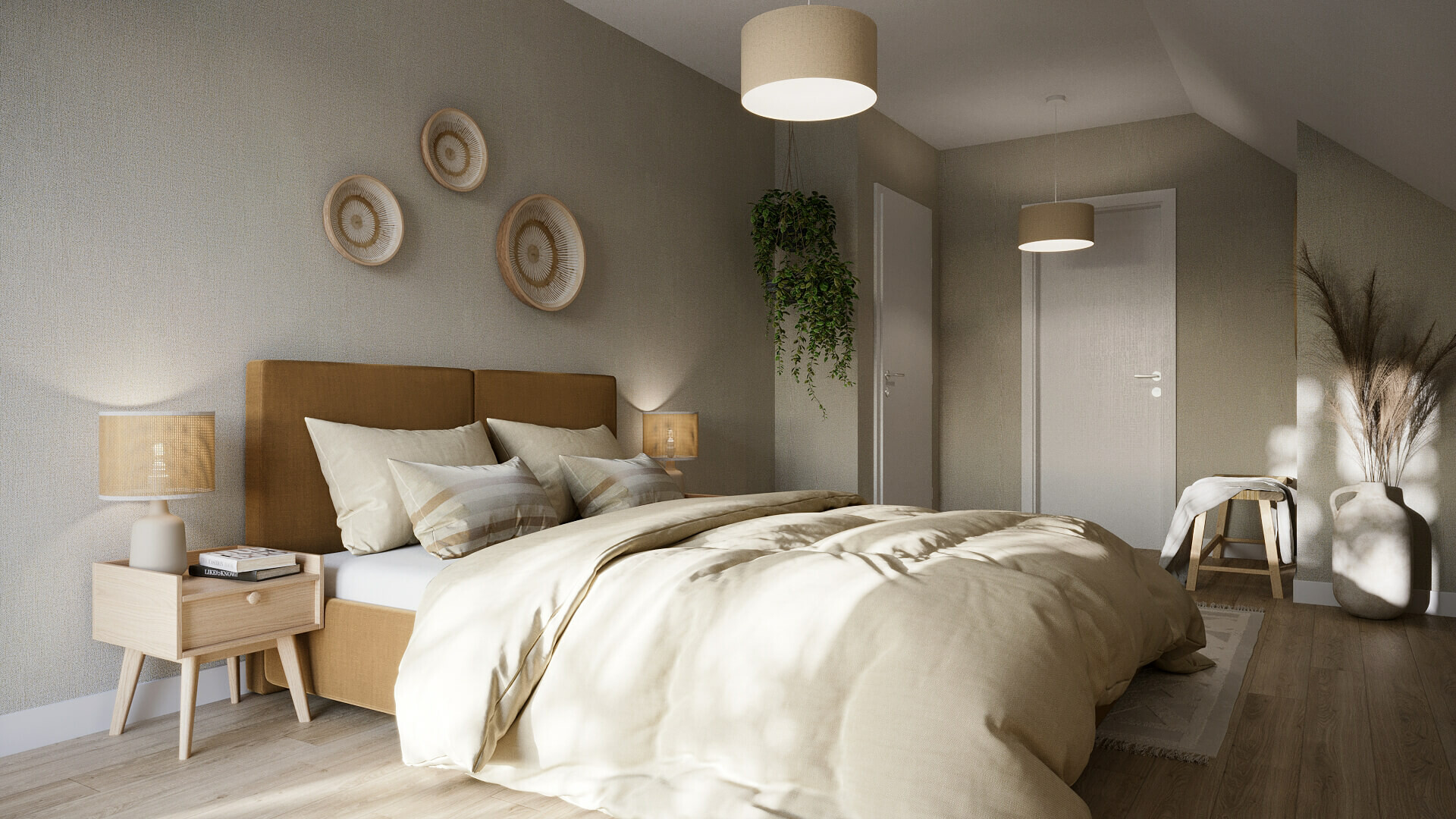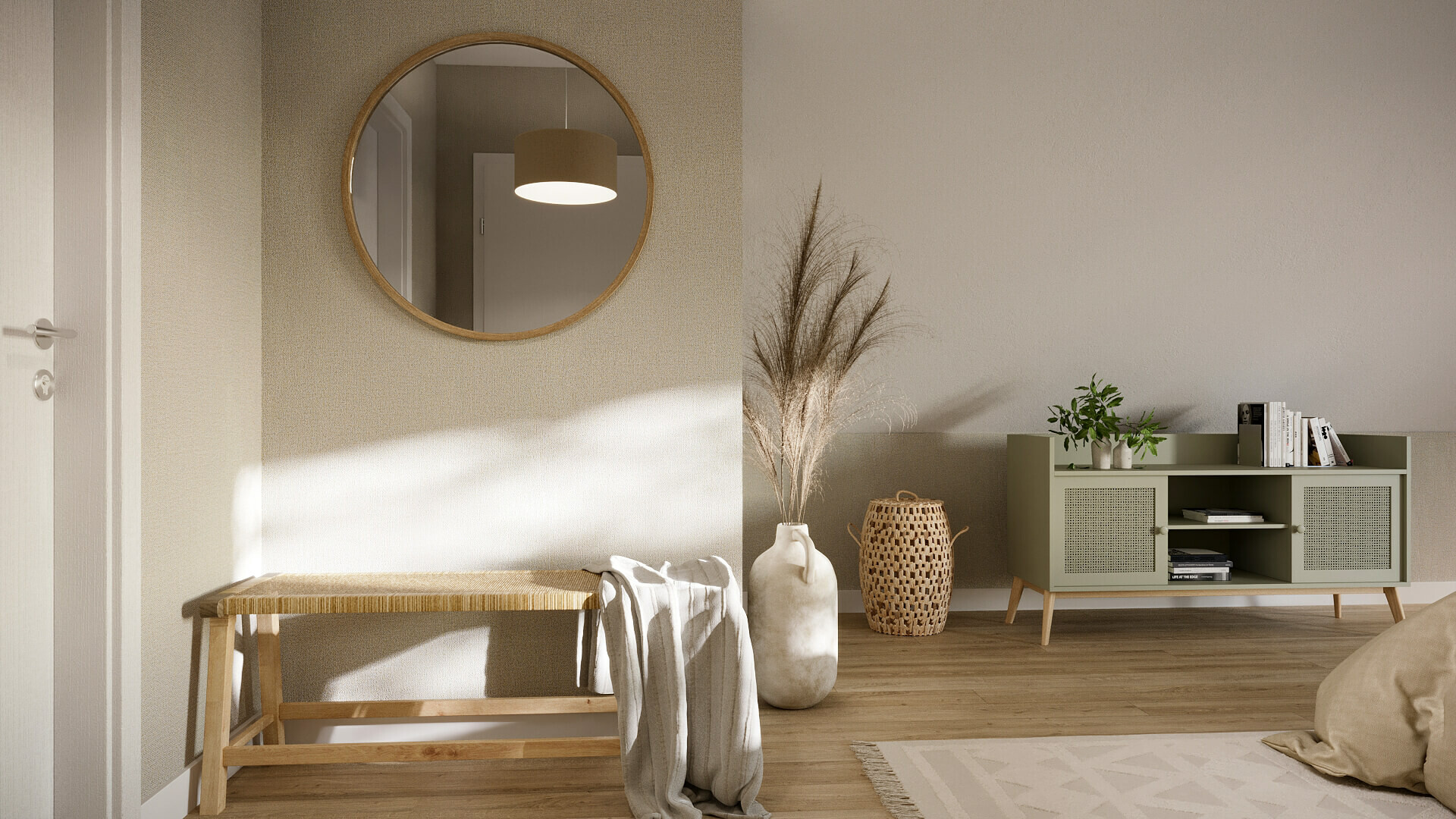 Look around and you'll see plenty of Mother Nature's influence. You'll find wicker baskets, a jute Coss rug and an abundance of cane furniture, which is currently enjoying its time in the trendy limelight.
Our caned Cottage sideboard in a soft, sage green is the perfect contrast against the beige background, whilst providing ample storage. It also makes for a perfect TV cabinet if you like to catch up on the latest shows in the comfort of your own bed.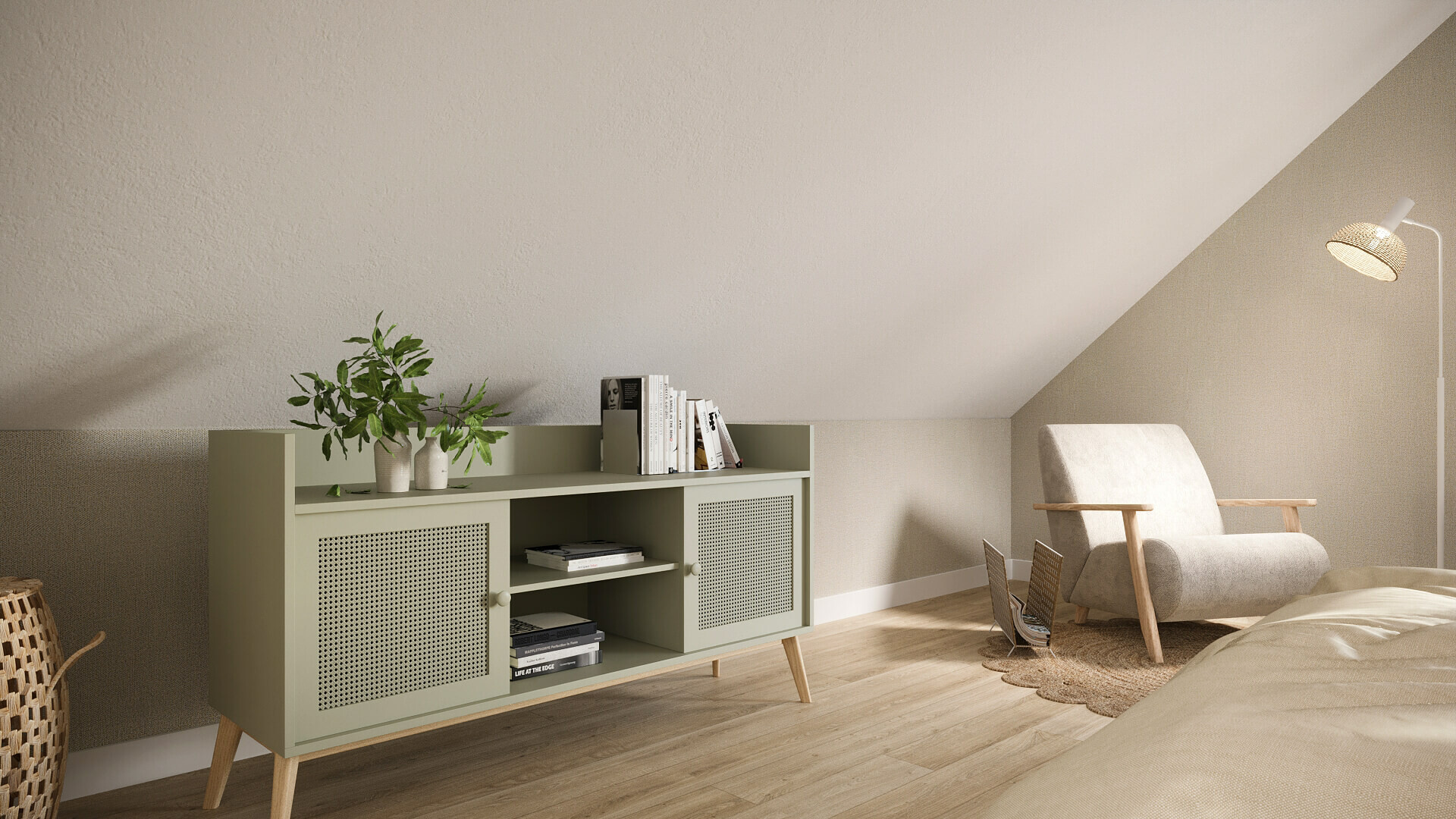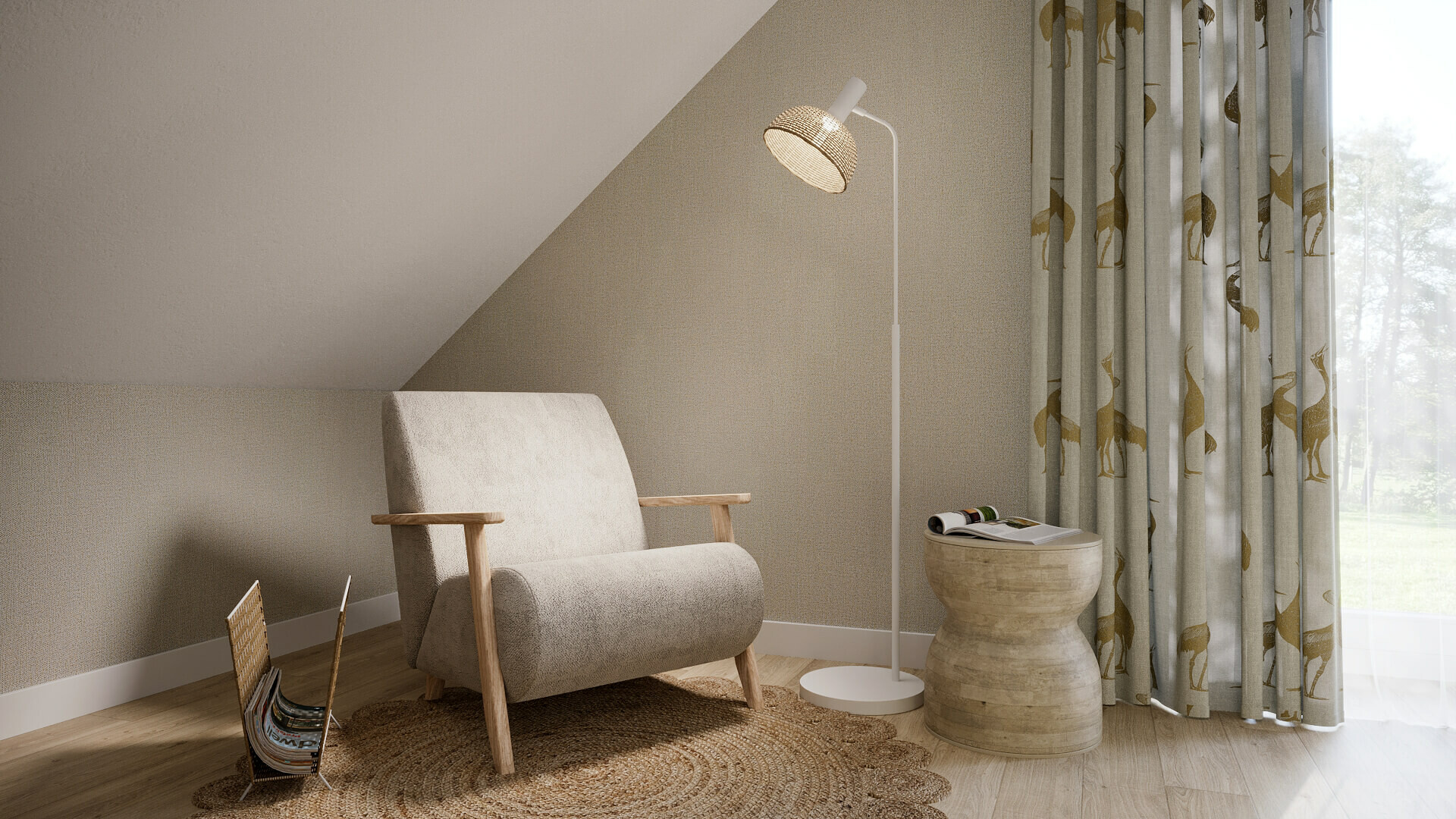 In this bedroom, however, we wanted to really slow down the pace. We used the angled ceiling to our advantage to create a cosy reading corner. A squidgy reading chair and a caned accent lamp turned this small alcove into a quiet space where you can really get lost in a book.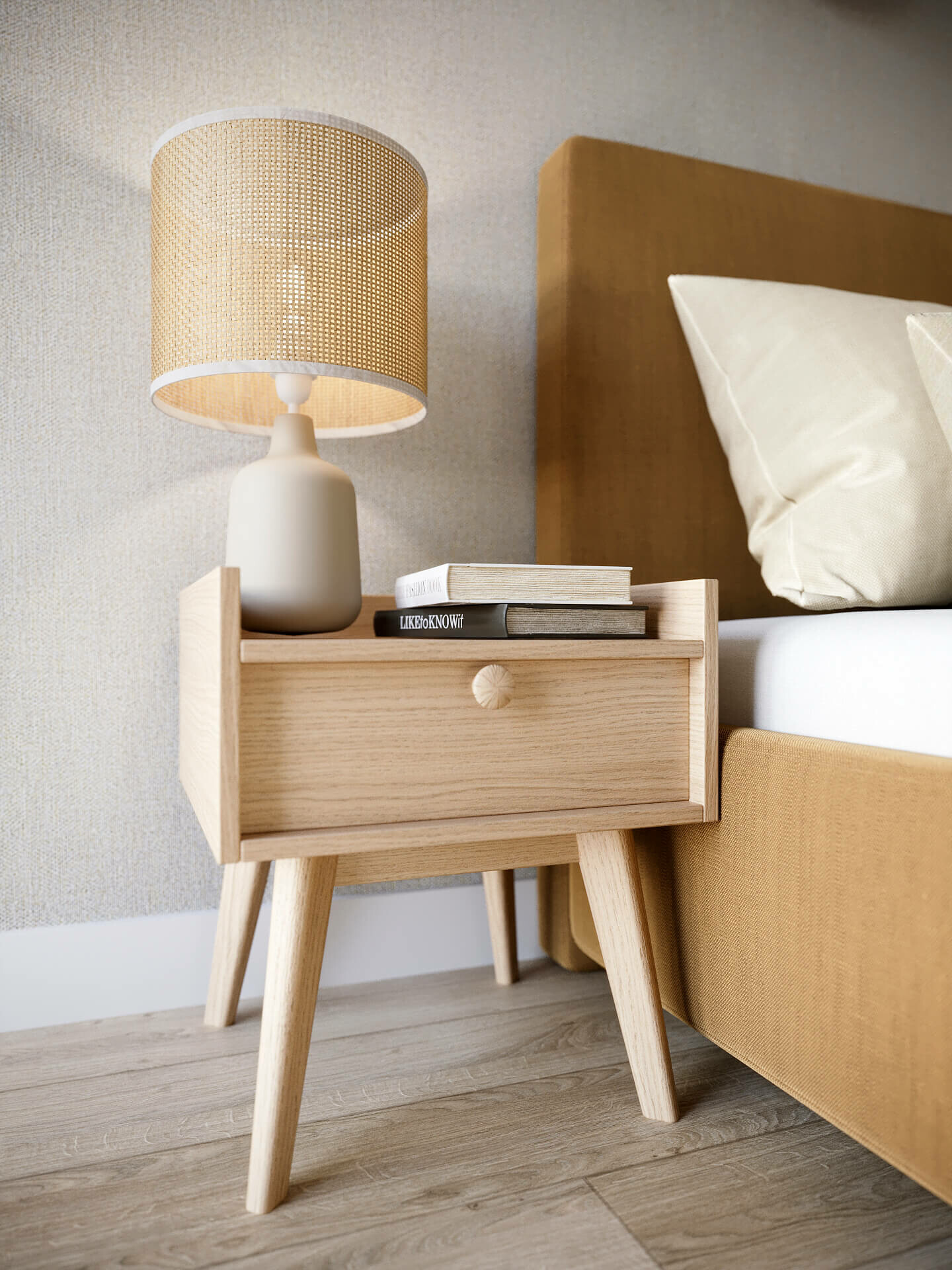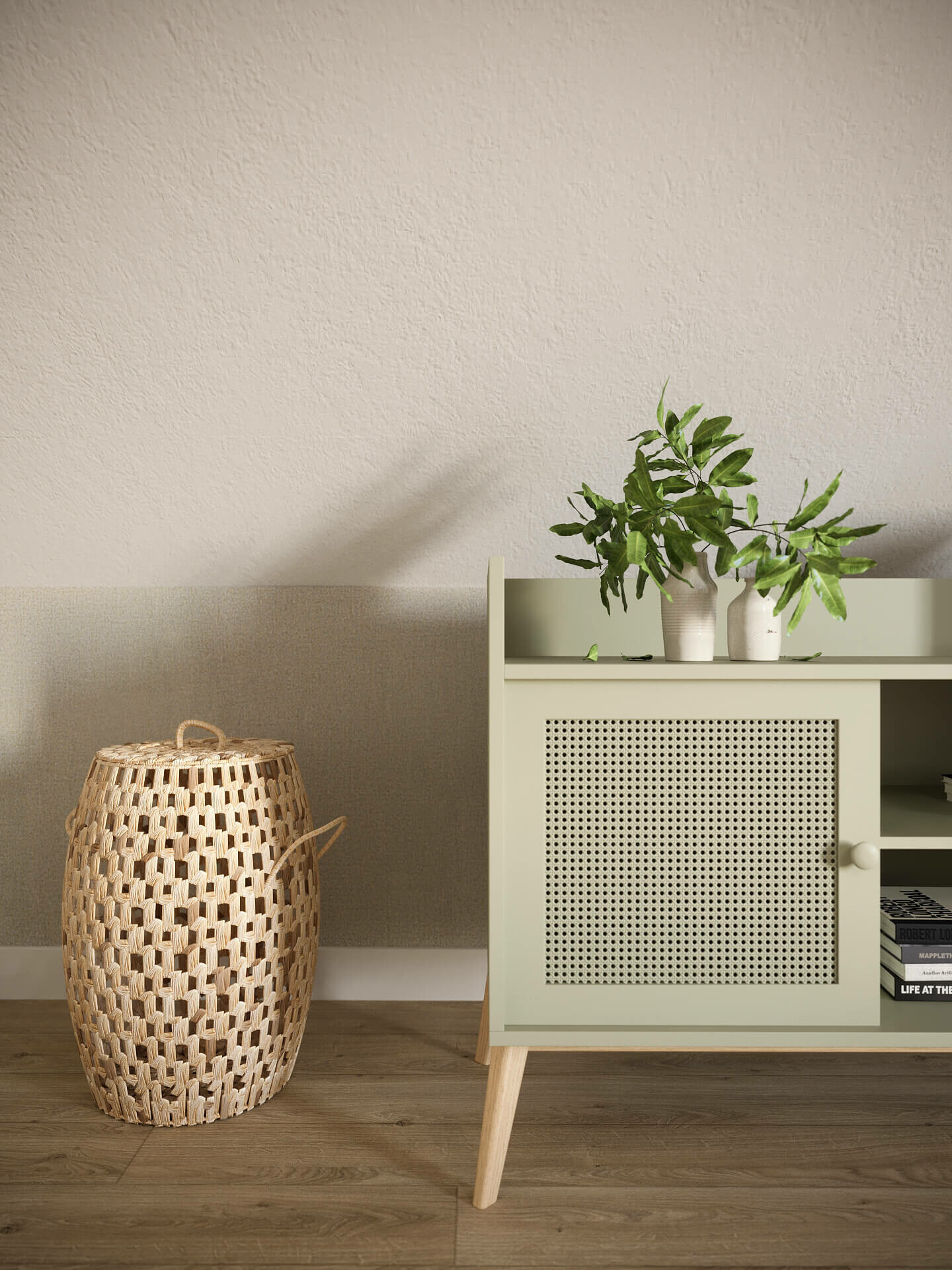 And when it's time for bed, Pink & Bird's bedside tables keep everything where you need it. These are in a natural wood finish, but as always, you can customise them to your style and preferences.
The final result is a chilled out, neutral space that is anything but dull.
To chat to us about creating your own bedroom haven, get in touch today.
Written by Helen C.