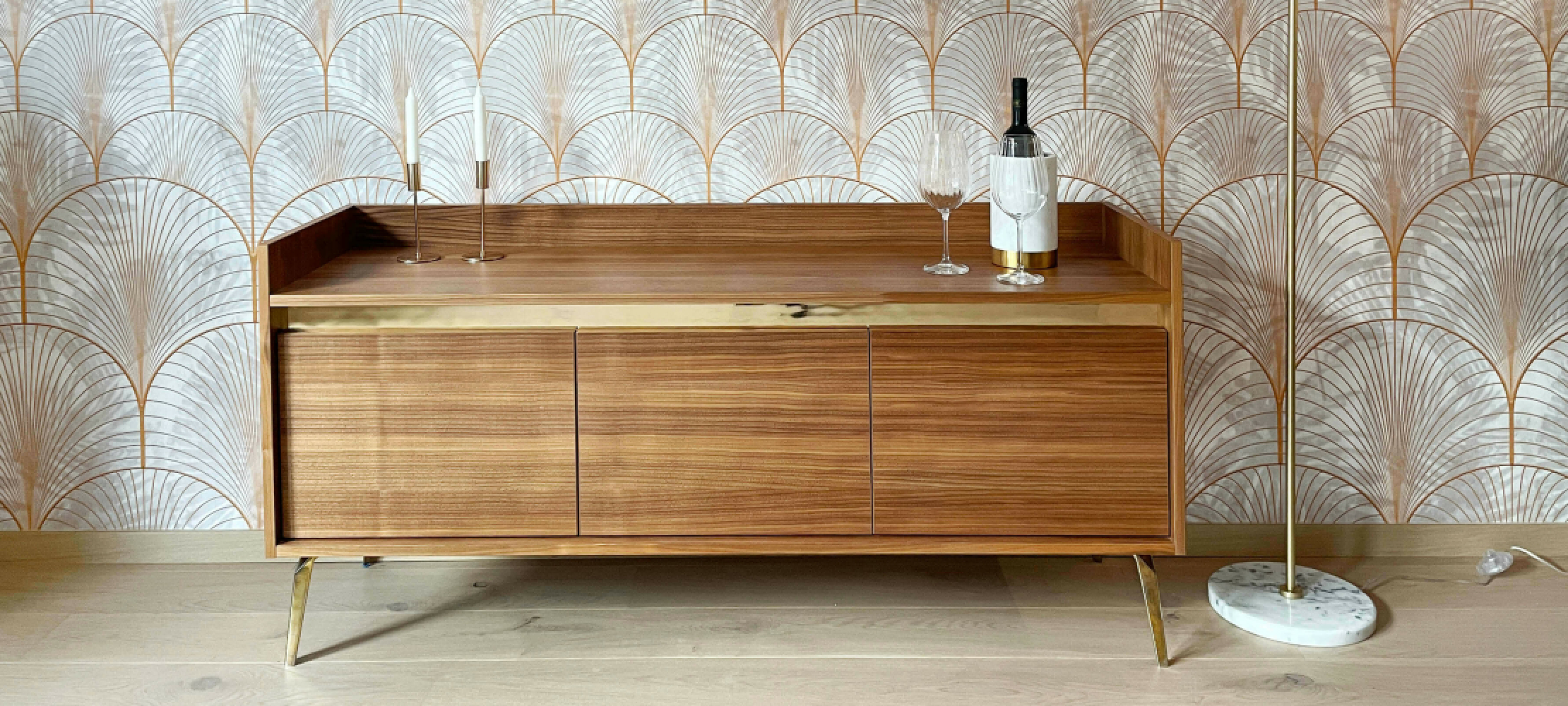 A Sideboard with the Golden Touch
Posted on Jan. 09, 2022 - 10:50
Nothing signals opulence more than gold. From the Egyptians, who created idols and trinkets in pure gold to show off their wealth, a quick look at any jewellers will confirm this practice remains in the modern world.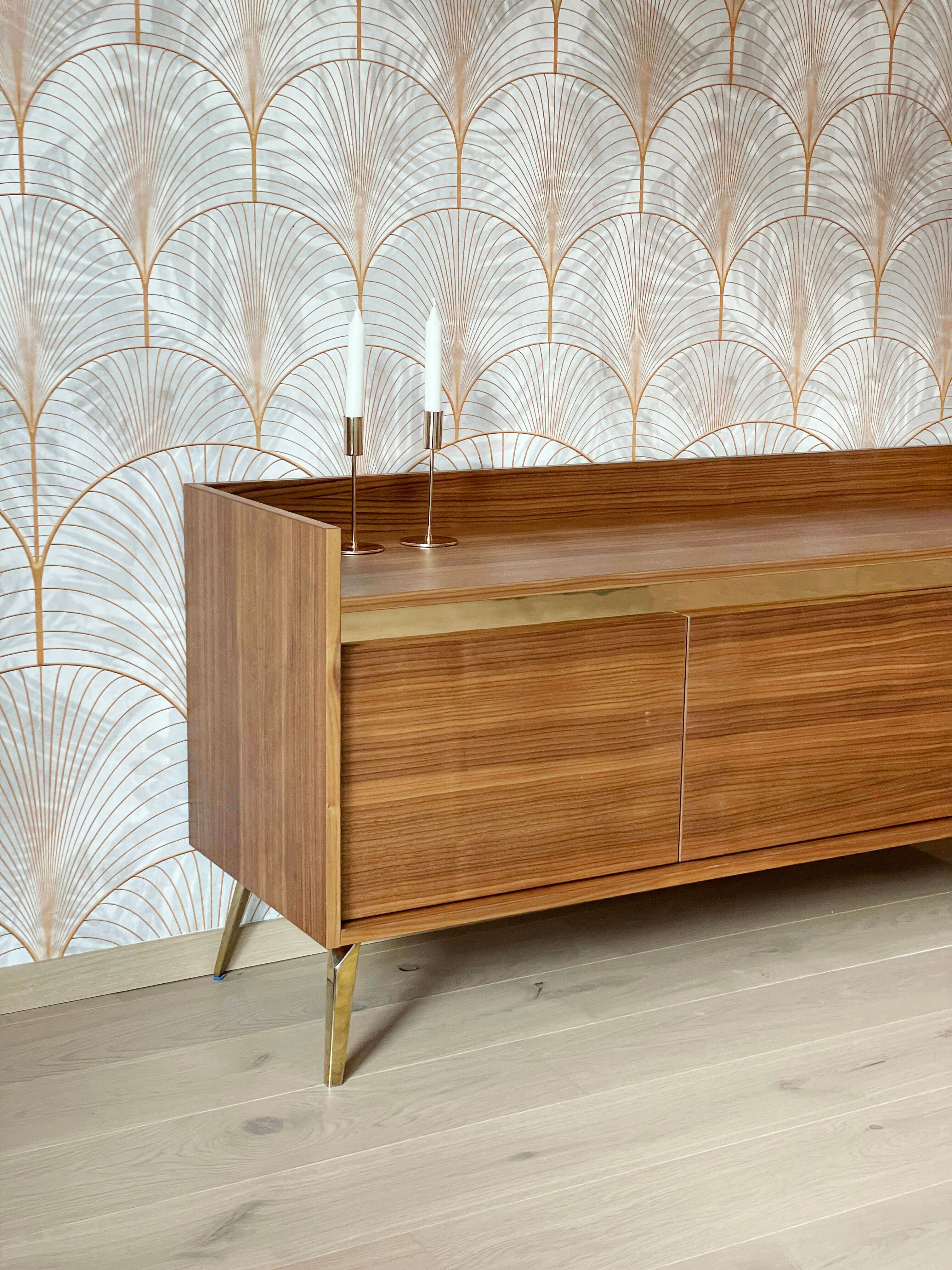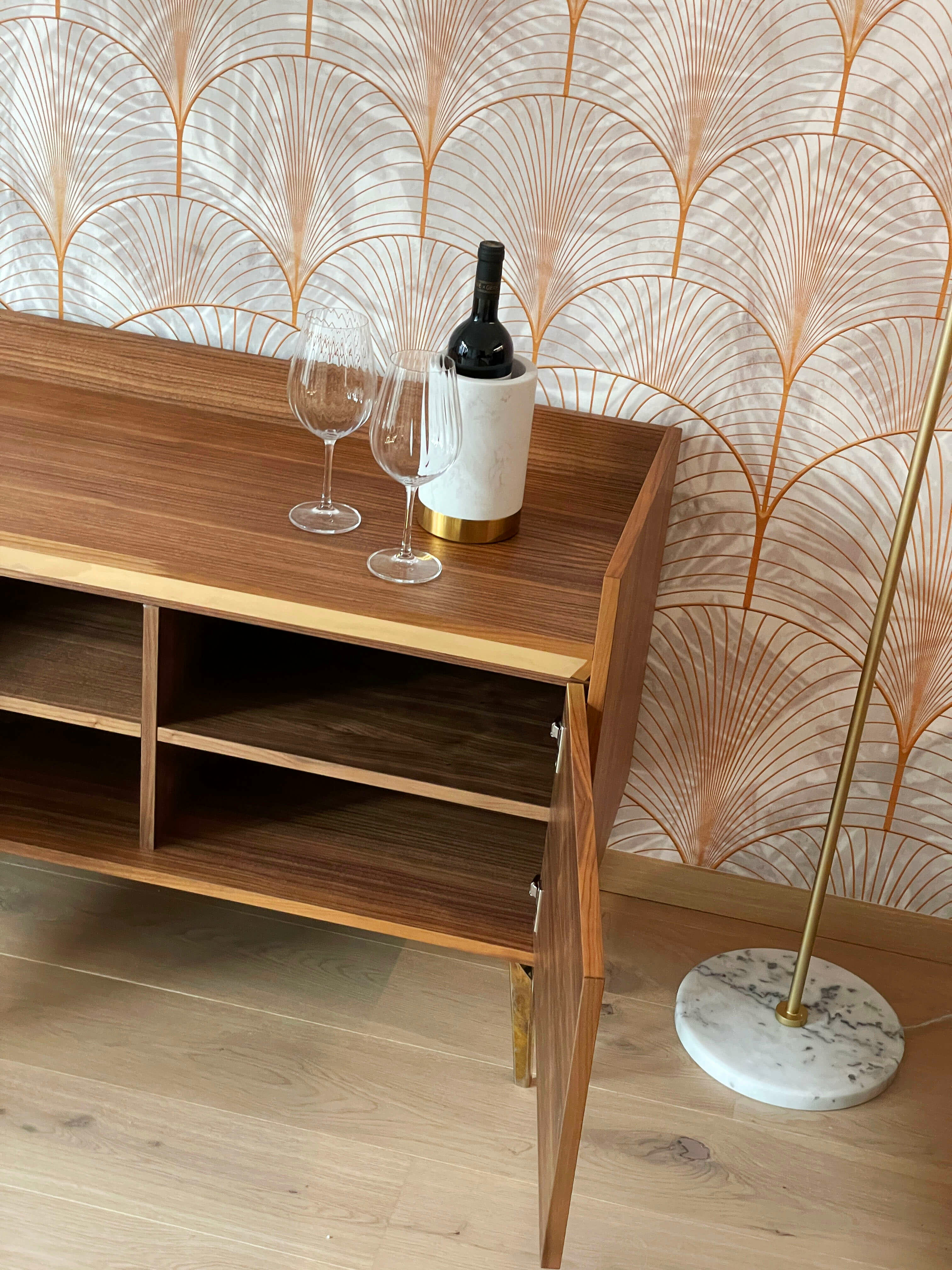 But why restrict gold to jewellery? We love to bring a bit of bling to your interior, and it could be just the ticket you need for a touch of luxury. Gold is a great choice for glamming up your living space, but should be used wisely. If there's too much it can very quickly cross over from tasteful to tacky.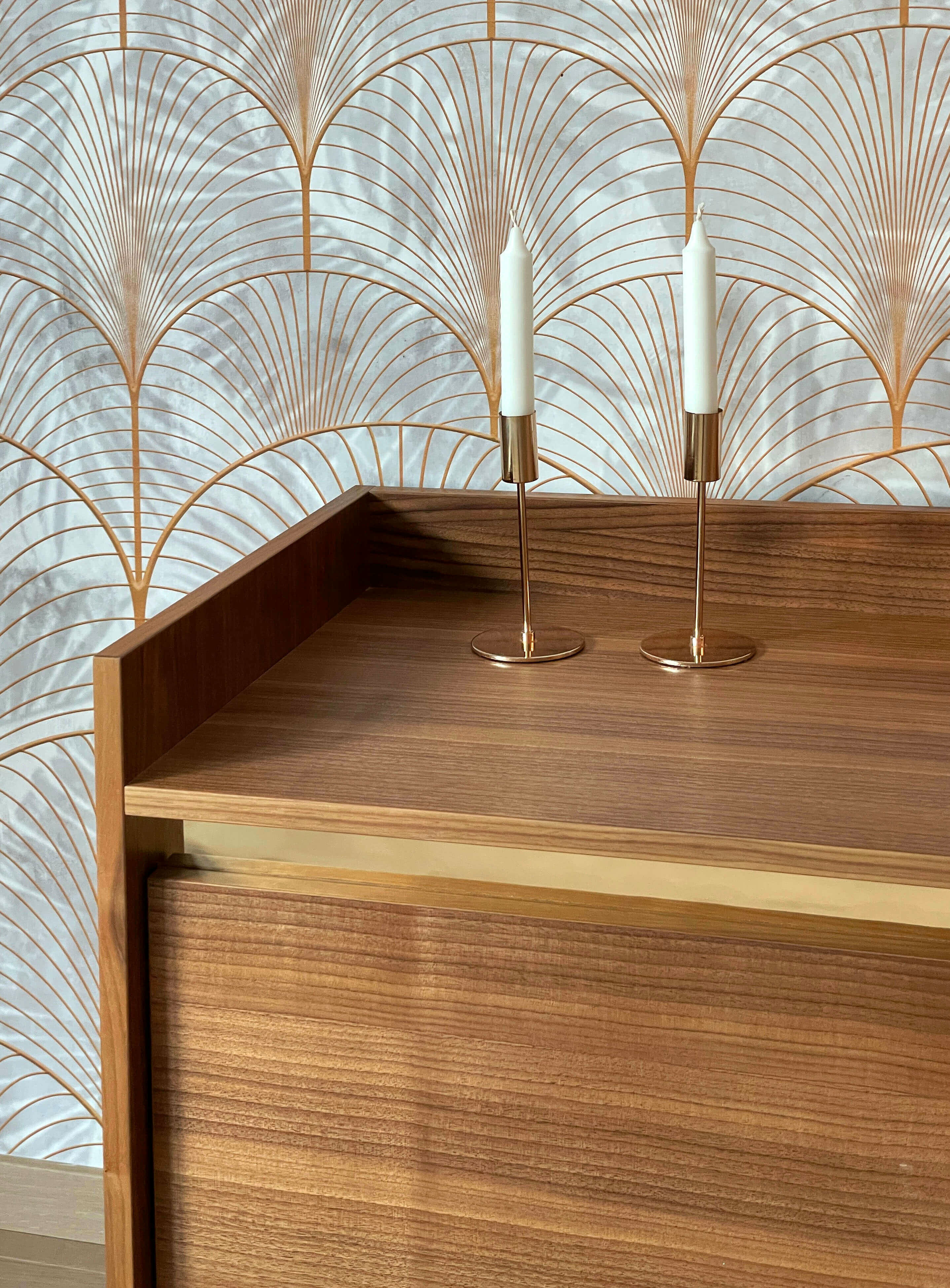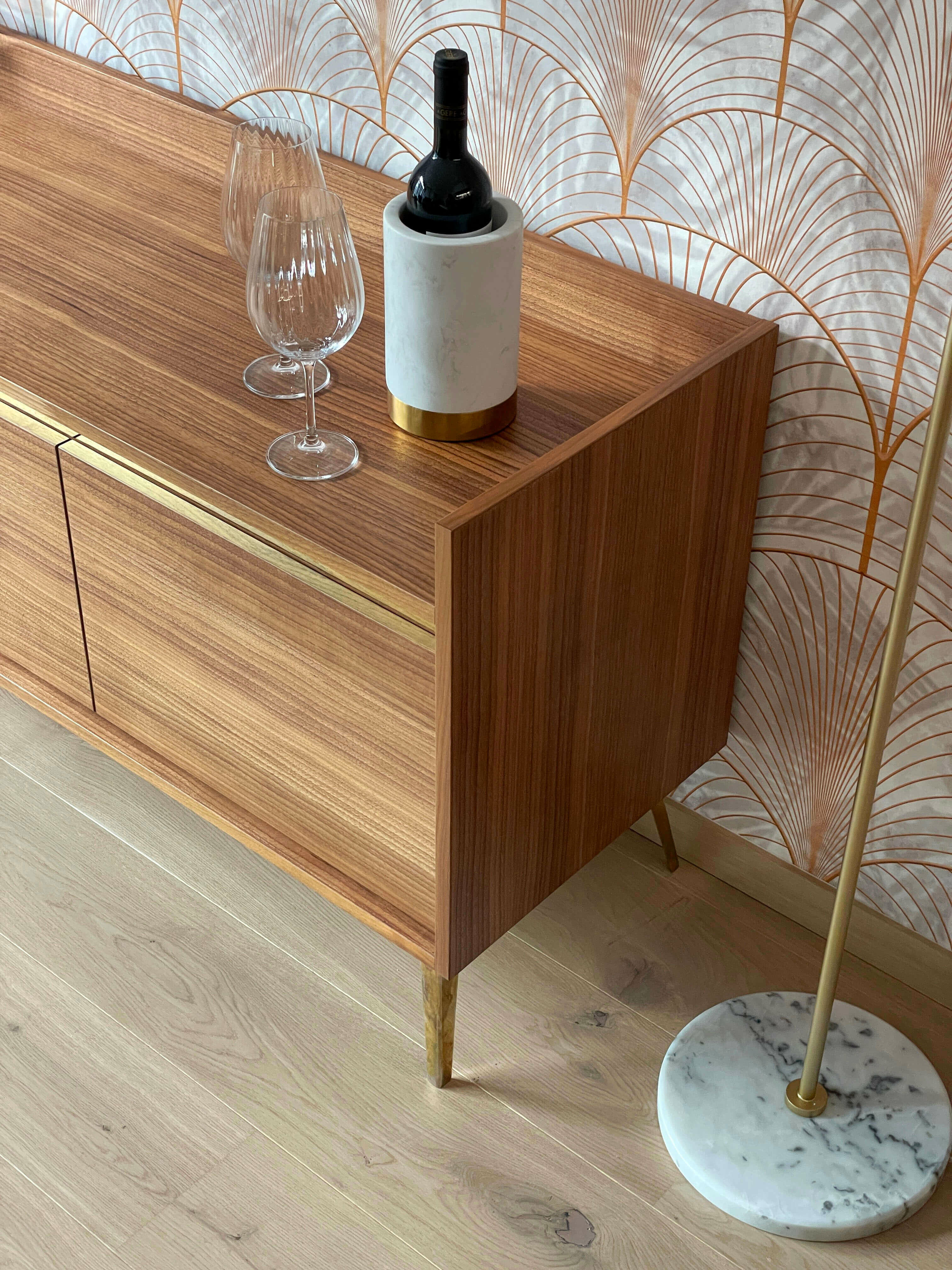 Subtle glimpses here and there add just the touch of class you need. We recently gave one of our custom-made sideboards the golden touch in a project destined for a beautiful apartment in the prestigious Emerald Residence in Budapest, Hungary.
We wanted to pair flashes of gold with a natural and warm wood finish for that luxe look, so a walnut veneer was the perfect option for the body. This sits on top of a bespoke golden base and has a flash of gold along the top of the doors. The result is reminiscent of a high-end mid-century modern buffet - its sleek silhouette and simplicity screams Scandinavian chic, and the finished piece looks entirely at home in its lavish surroundings.
Written by Helen C.