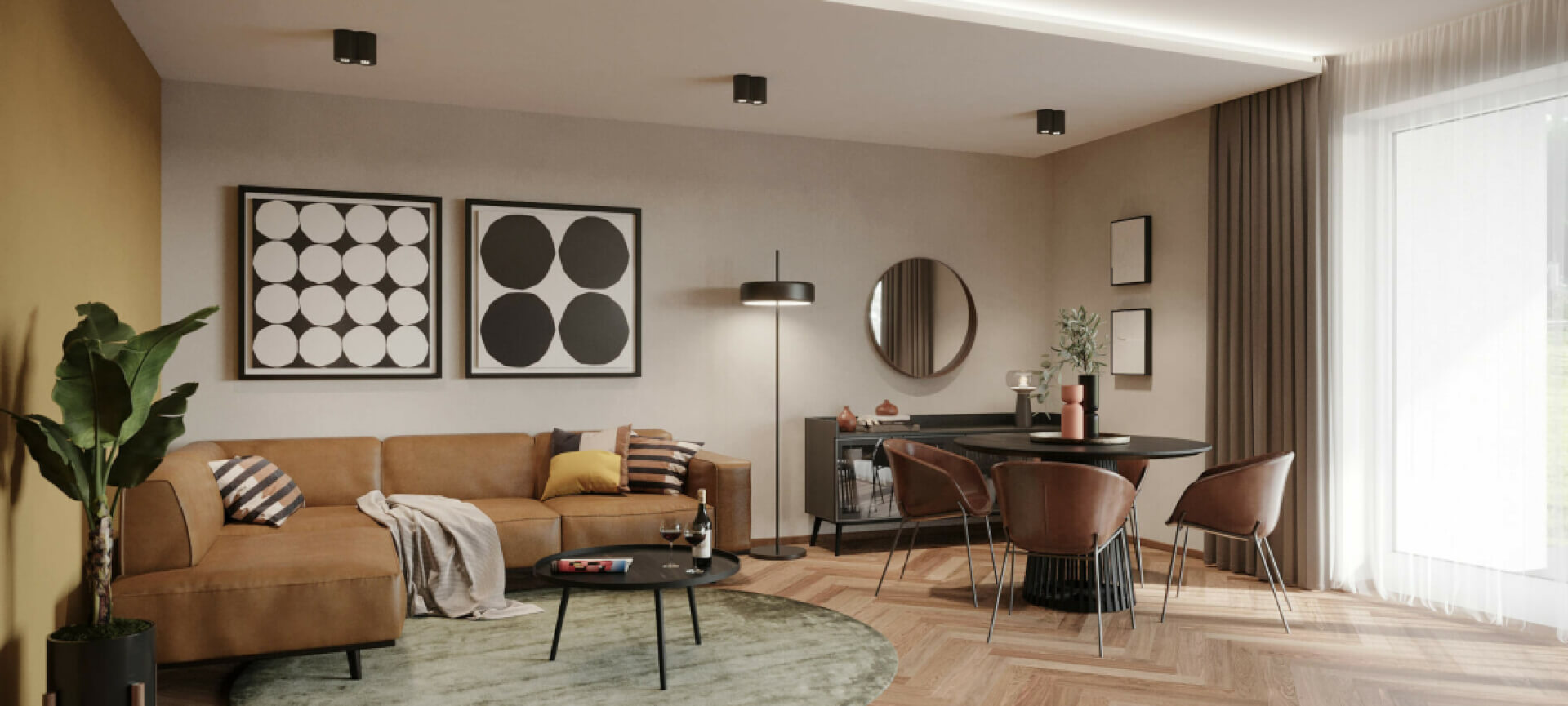 A Soft and Sophisticated Apartment Makeover
Posted on Dec. 10, 2021 - 13:40
Styling an apartment from scratch is no mean feat, but it's what we're good at, so we couldn't wait to get started on this apartment project. Named Grassmoor, after the delicate moor grasses that grow freely in the Scandinavian landscape, we were tasked with creating a warm but classy space, full of natural materials.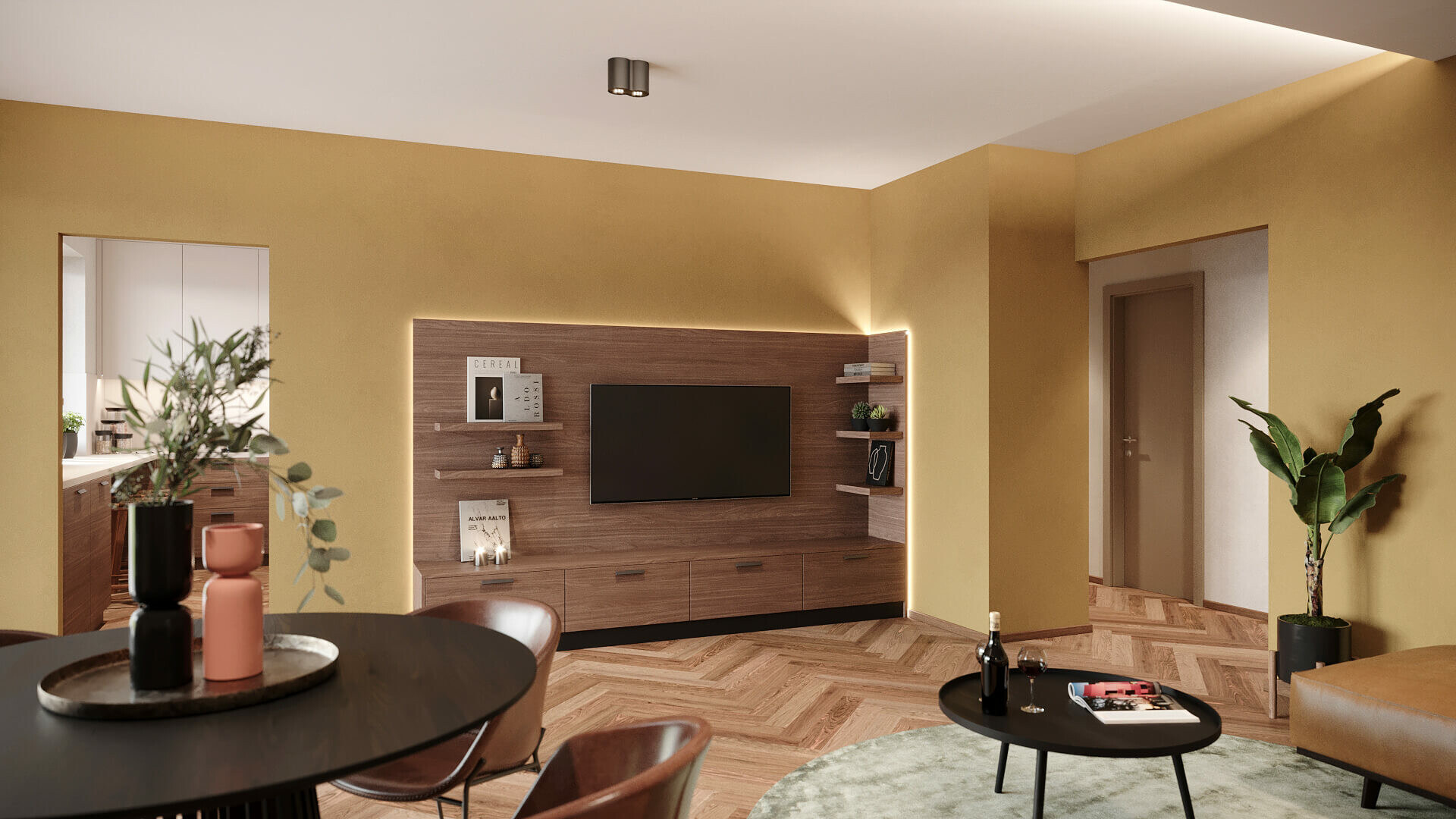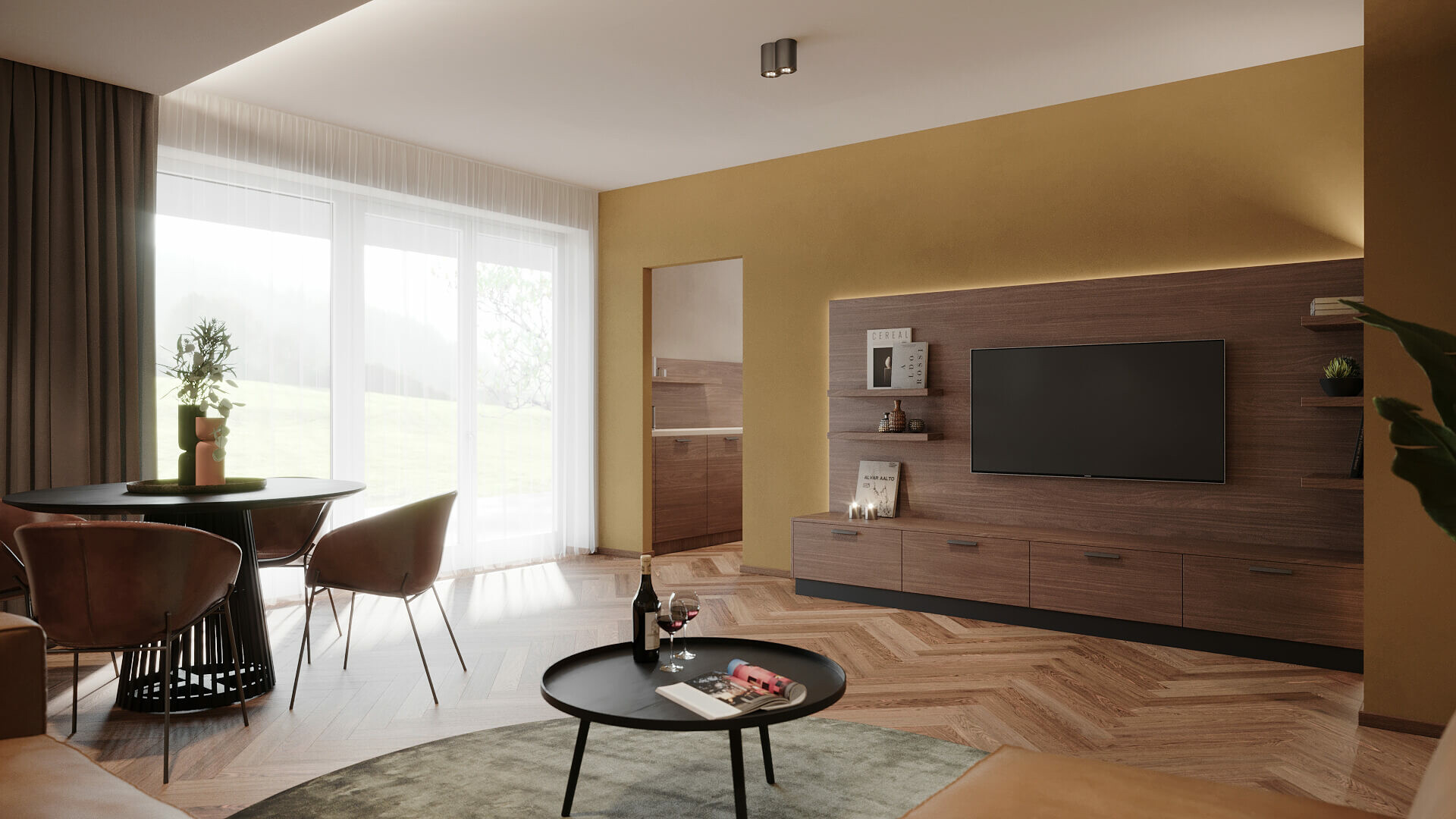 Soft sage greens, mustards and warm greiges combine to make a unified and peaceful vibe, with one room flowing to the next. So let's take a look around.
First the kitchen - a mixture of white, high gloss units next to natural wood, and a sleek breakfast bar provides a minimalist space for cooking and eating without feeling too stark.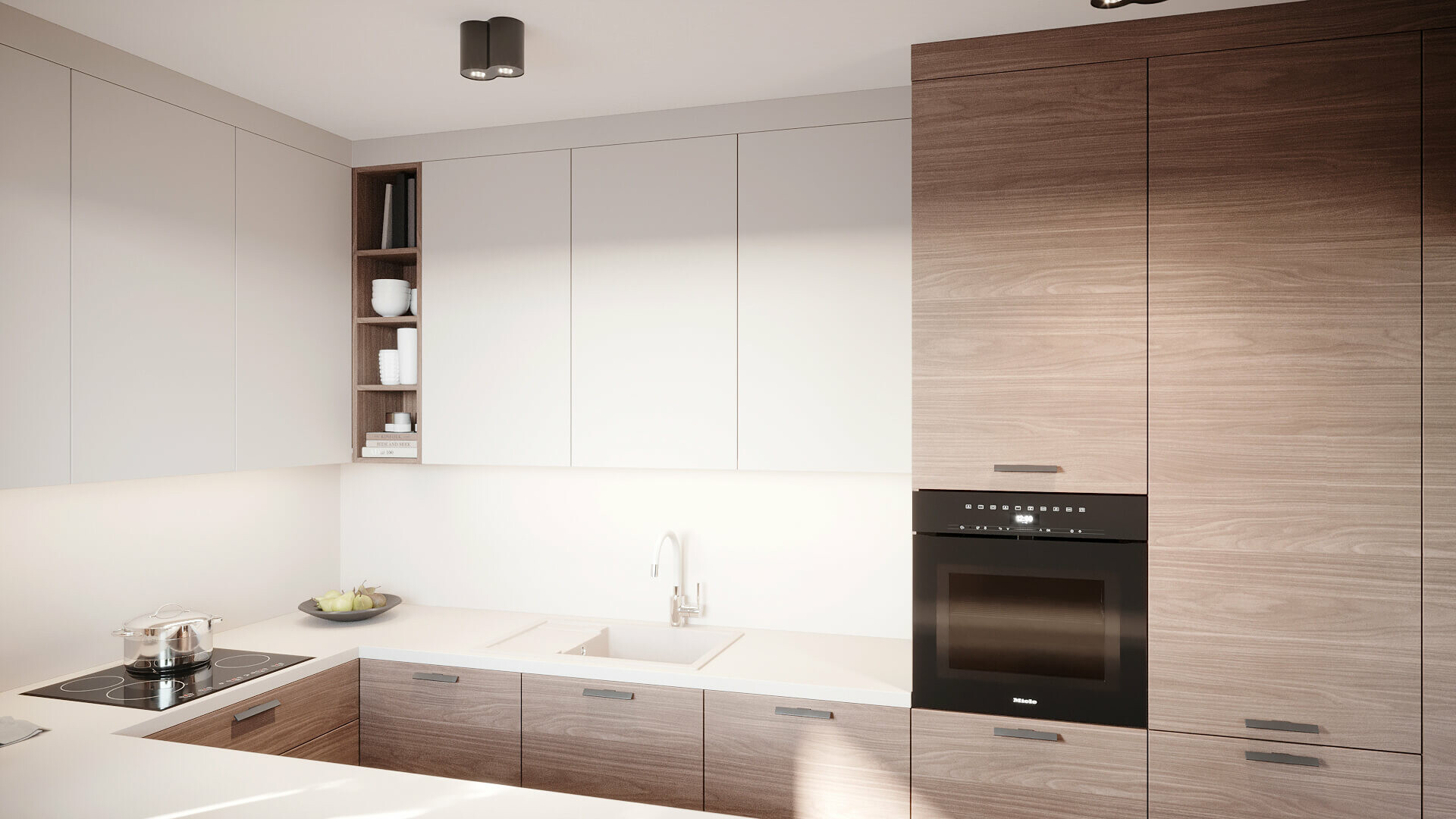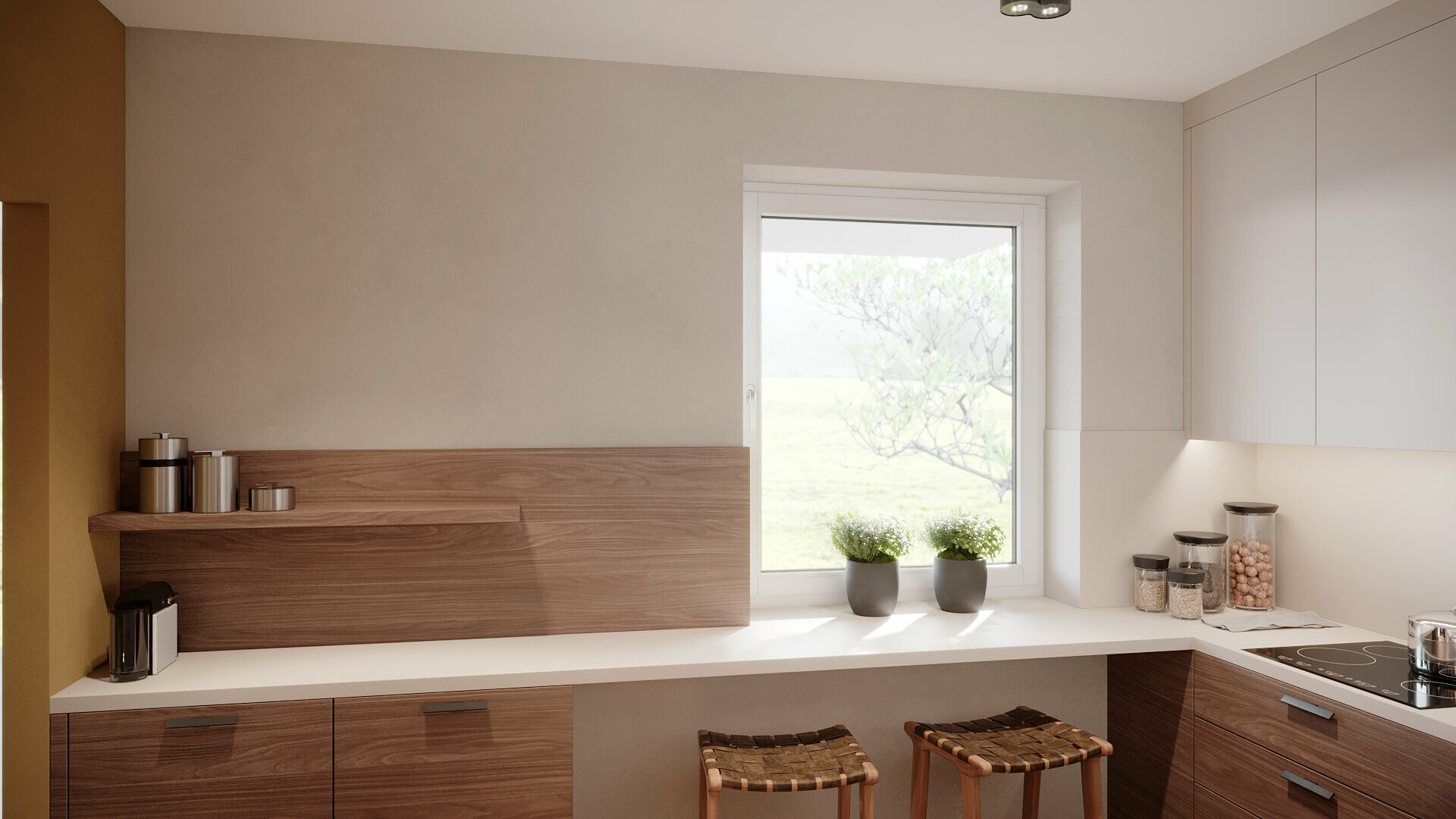 The shared living and dining space sees a softer approach, with warm brown leathers coordinating with mustard walls and a magnificent parquet floor.
One of the problems with open-plan or shared-use areas is separating each space out without being too jarring on the eye or mind. Our bold, black buffet sideboard, together with a Slats table in black wood clearly defines the dining space from the living space - each area has its own function whilst remaining cohesive and on-style.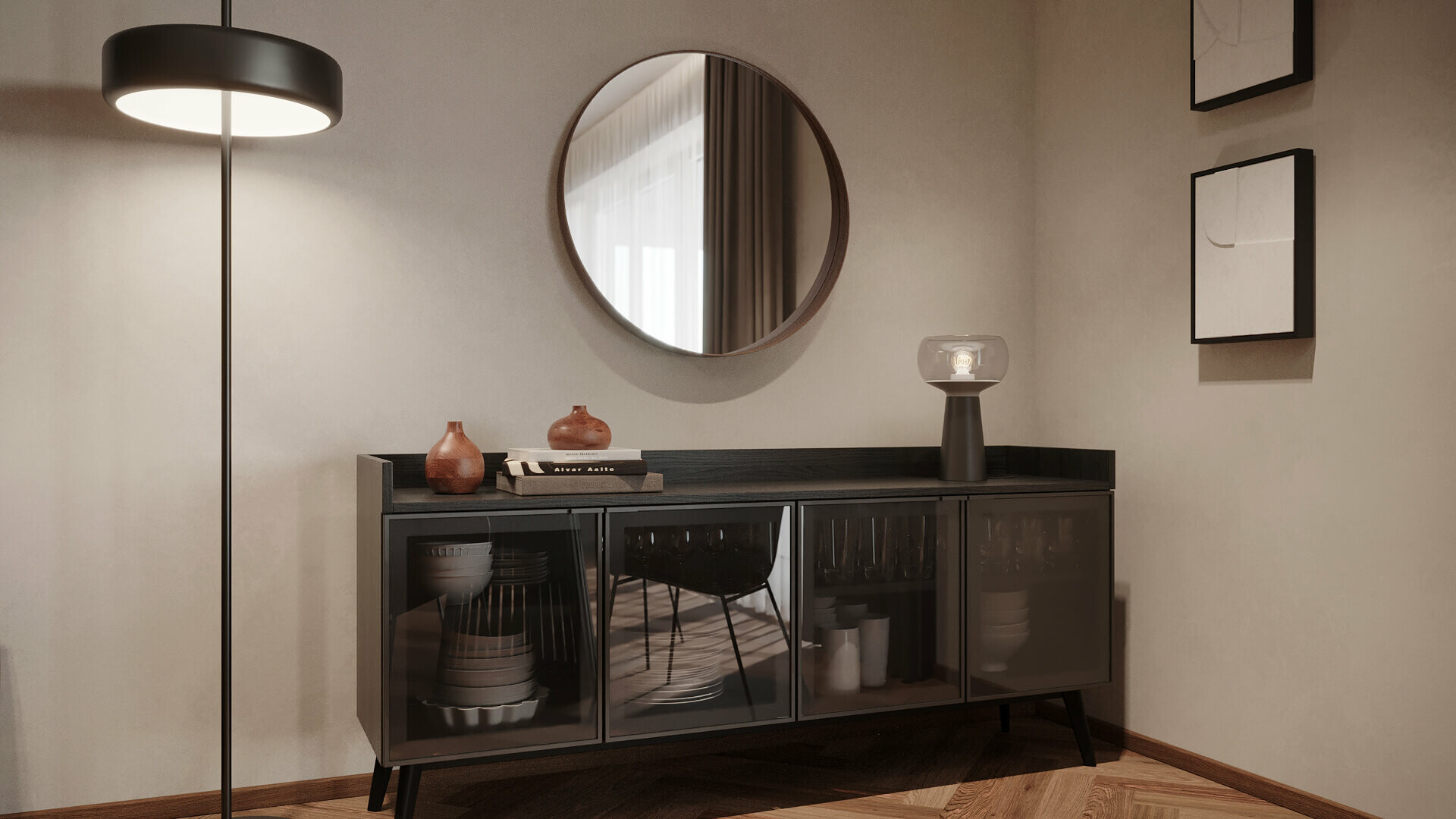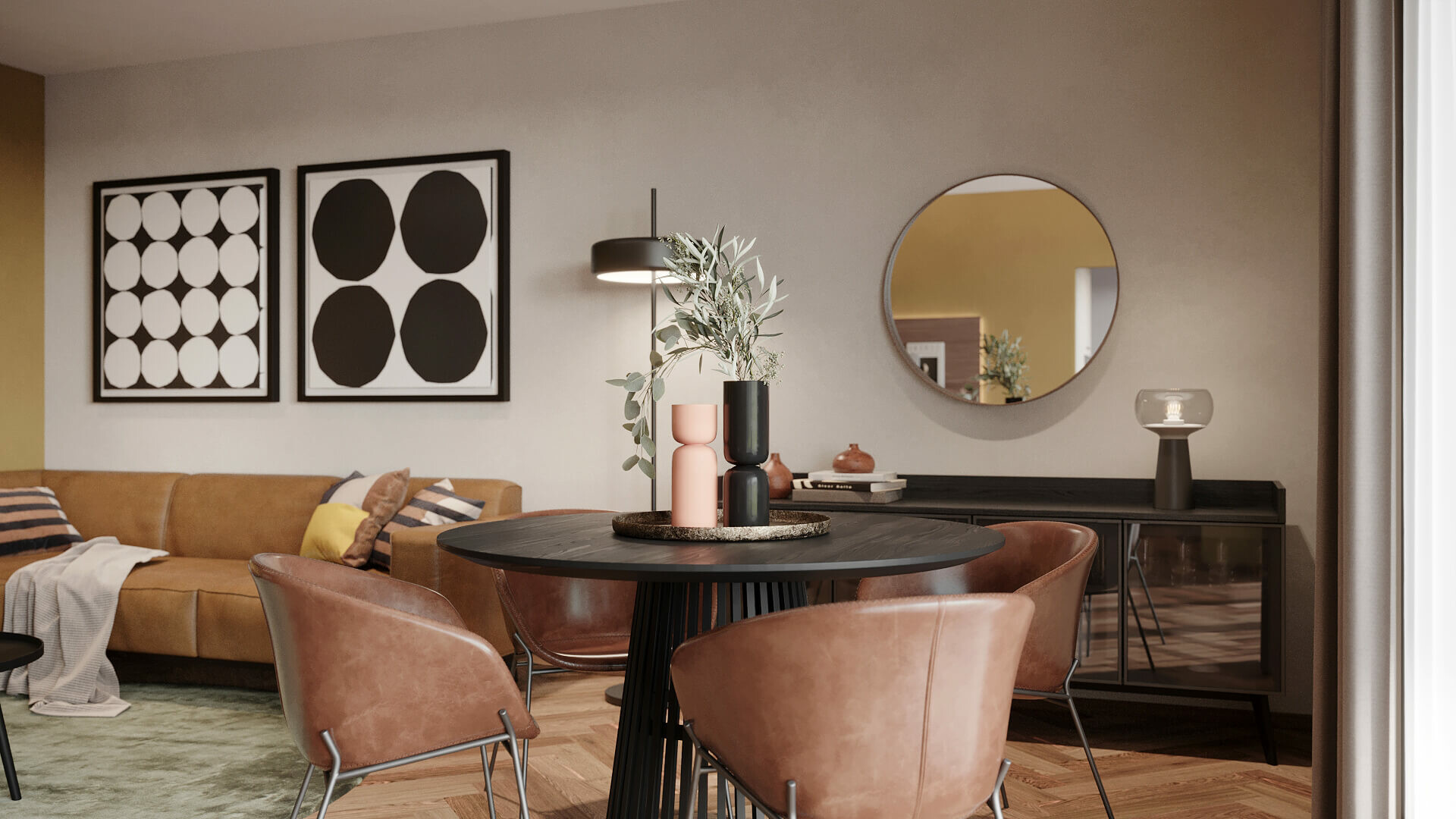 To contrast against the muted colour palette, we took some inspiration from Finnish powerhouse, Marimekko, with big patterned wall hangings.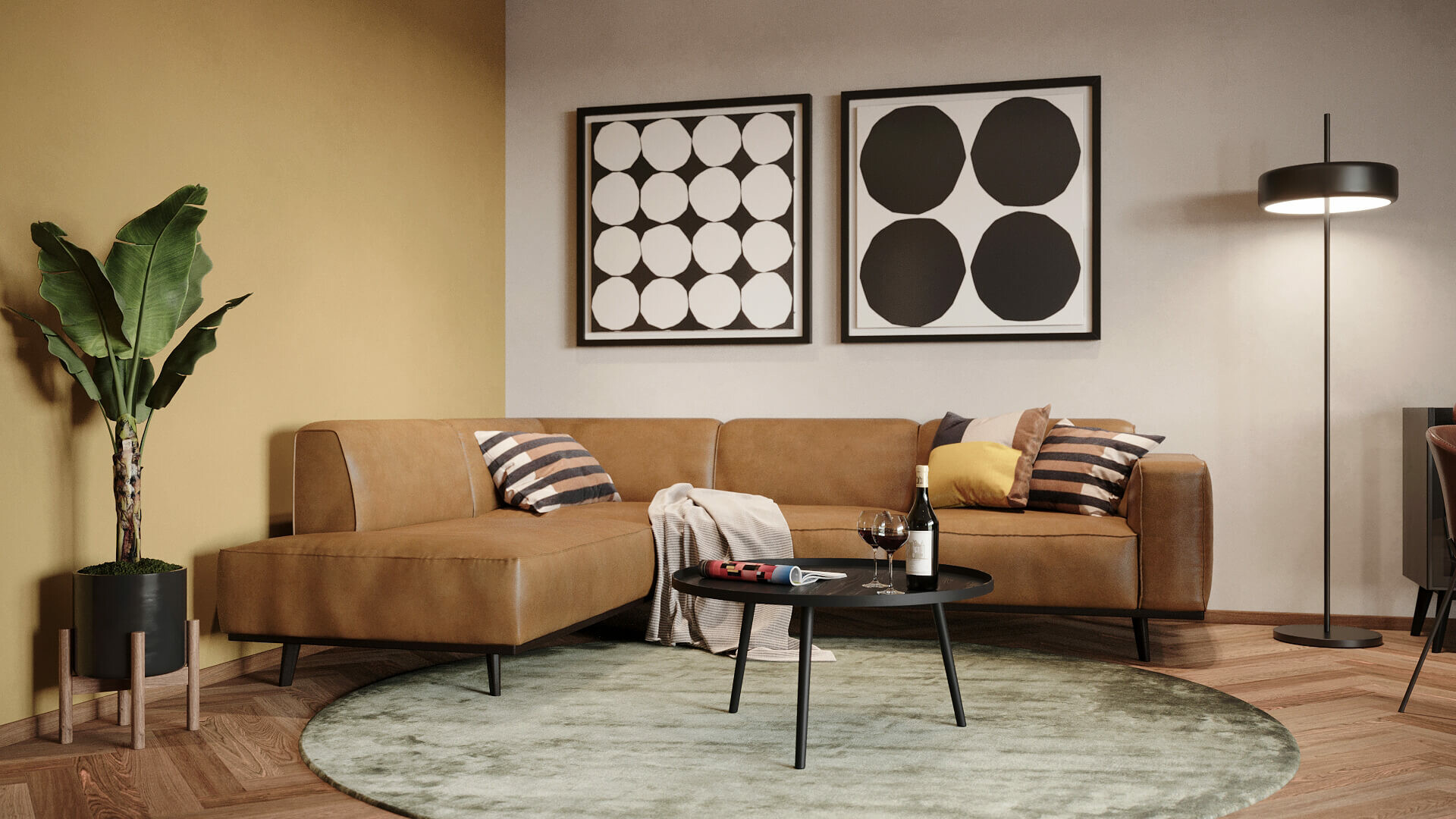 In the bedroom, we wanted to add some warmth to create a restful and inviting space at the end of the day – this was achieved by the careful layering of textiles. From a woven rug underneath your feet, to the soft headboard of the bed, it urges you to dive in for a long night of restful sleep.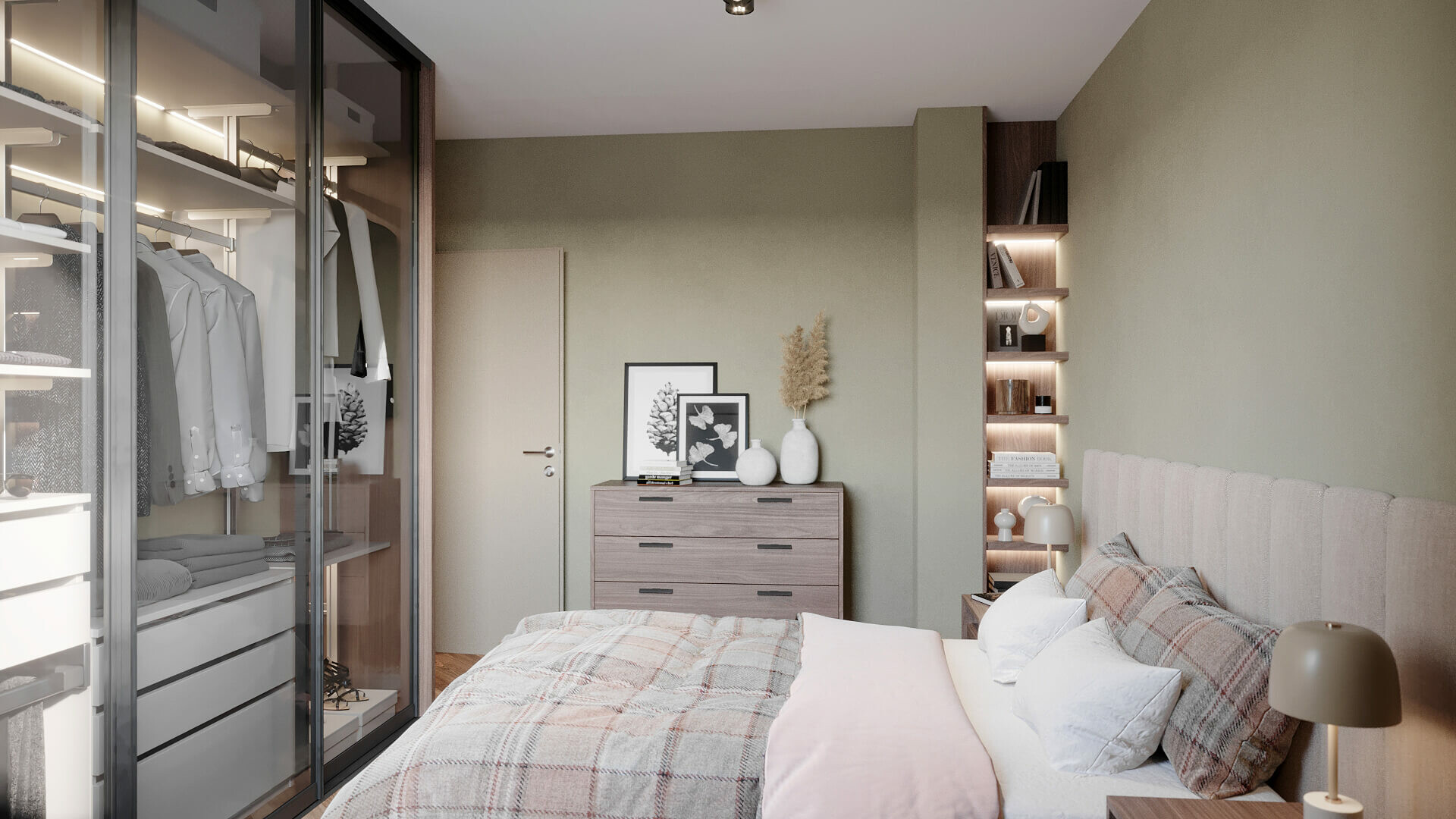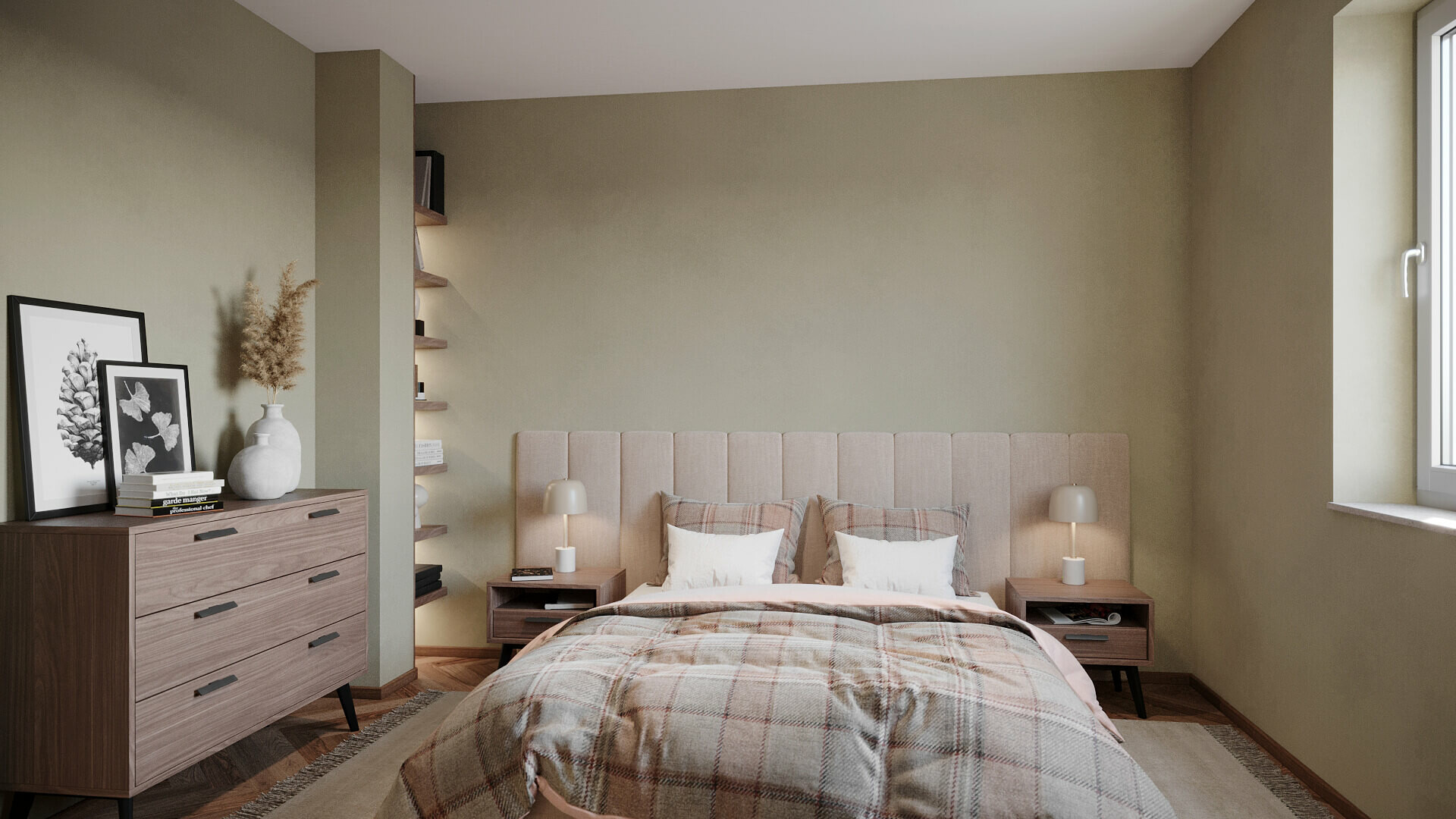 We finished this dreamy bedroom with our very own dresser and matching walnut night tables.
For more ideas creating your own apartment haven, get in touch with us today.