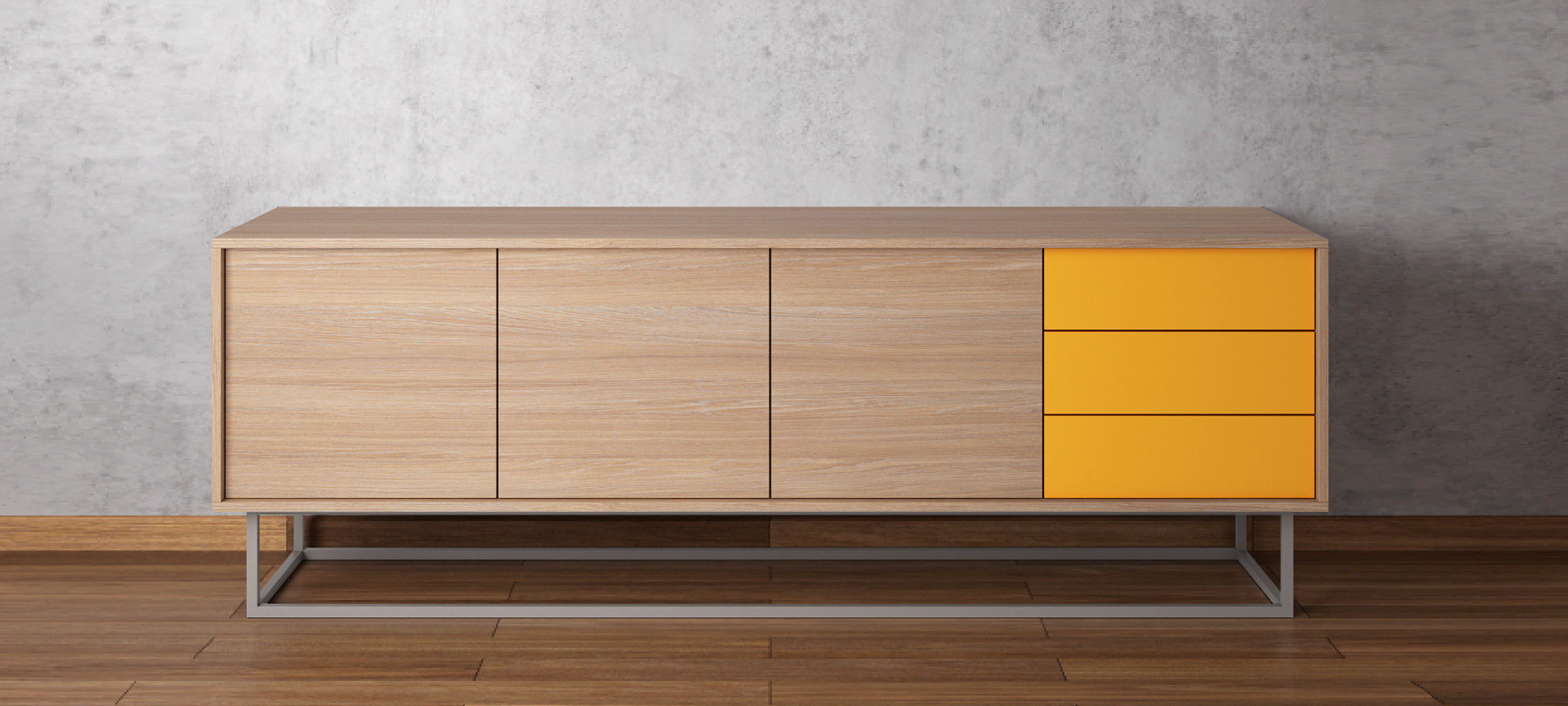 An Easy Guide to Using Our Sideboard Designing Programme
Posted on Aug. 06, 2018 - 21:24
An Easy Guide to Using Our Sideboard Designing Programme
Ever wanted to design your own furniture, but lacked the funds or the technical know-how?
Thanks to Pink and Bird's intuitive designing programme, creating a bespoke sideboard has never been so simple. Our easy-to-use interface will take you through the entire process from start to finish.
Here's how it works.
1. Pick your favourite model from our mid-century modern inspired designs. You've got the choice of three or four doors, with or without an upper line. Fancy some drawers too? You got it. You're in charge of this one.
2. Now comes the fun part. The colours! First choose from three colours for the body. For the doors and base, there's a choice of 12. From natural wood effects to statement brights and everything in between, you design it all.
3. Get creative! Try out all kinds of designs and styles. Go seamless with an all-in-one monochrome look or mix and match the colours to suit your own décor and tastes. Don't be afraid to get a little wild. Save your designs to your favourites.
4. Spoilt for choice and can't decide? Check out our inspiration gallery for a taste of what's possible. But remember, this is all about you creating furniture to suit you and your exact space.
5. Send us your unique design – we'll take it to our workshop and lovingly make your creative vision a reality.
It couldn't be easier. The only hard part is waiting for your perfect piece of furniture to arrive!
Click here to start designing your very own unique sideboard today.