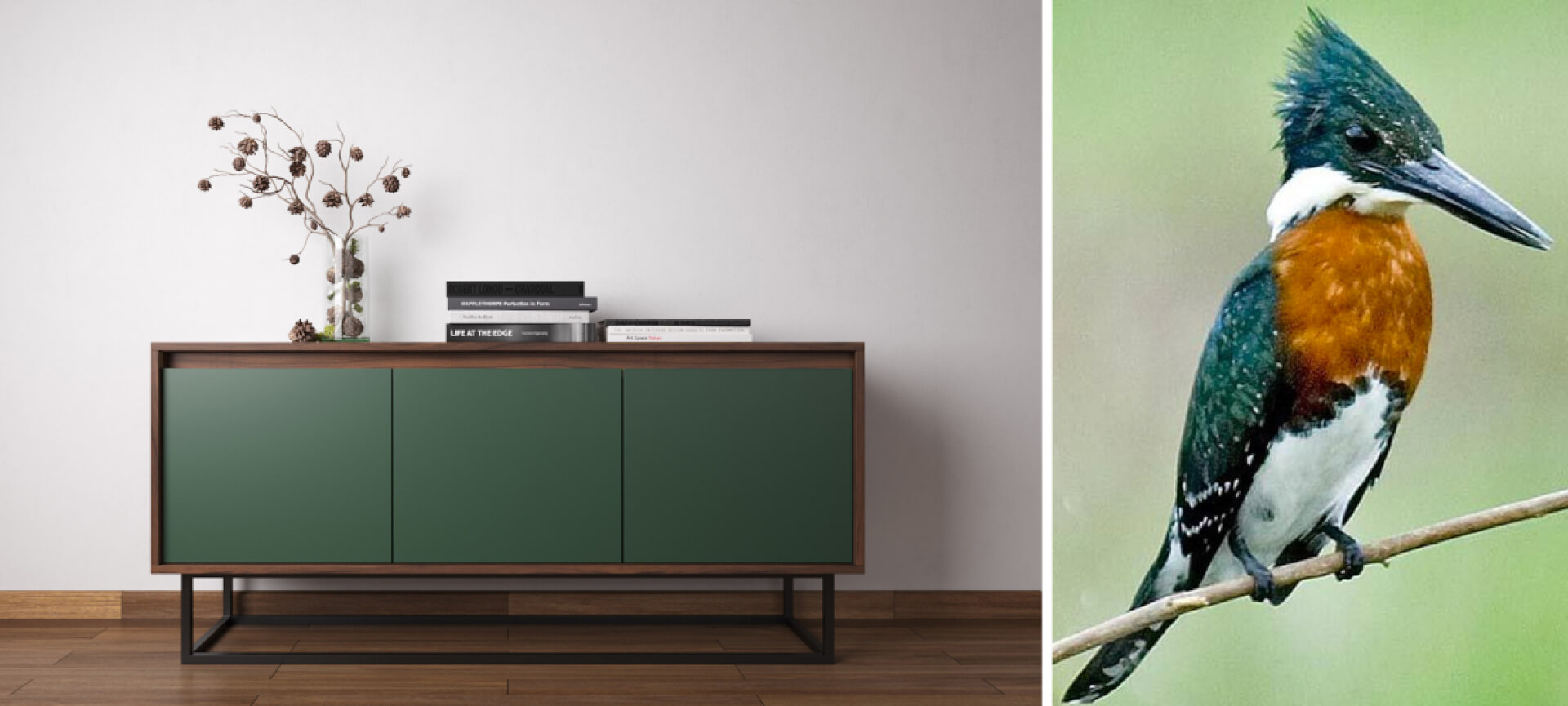 Pink and Bird: What's in a Name?
Posted on Mar. 19, 2018 - 10:51
Pink and Bird: What's in a Name?
Inspiration can strike from anywhere. But for Moni the designer, it's all about the birds.
Our feathered friends have provided creative inspiration to artists since the beginning of history – from the cave paintings of our ancestors, to the Egyptians and all the way into the 21st century.
And Moni is no different. Nature is her muse, from which she draws her greatest ideas. Whether it's the huge spectrum of vivid colours or the earth's ever-changing organic forms, these are reflected in every piece of furniture she lovingly creates. So when Moni set out to design a unique range of sideboards, she naturally turned to the birds for some help.
The Gray Jay mixes cool, crisp white and grey with a natural wood finish for a piece oozing with Scandinavian charm.
For more exotic tastes, catch a glimpse of the elusive Green Kingfisher. A deep teal provides colour with a flash of gold, reflecting this pretty bird's orange chest and iridescent feathers.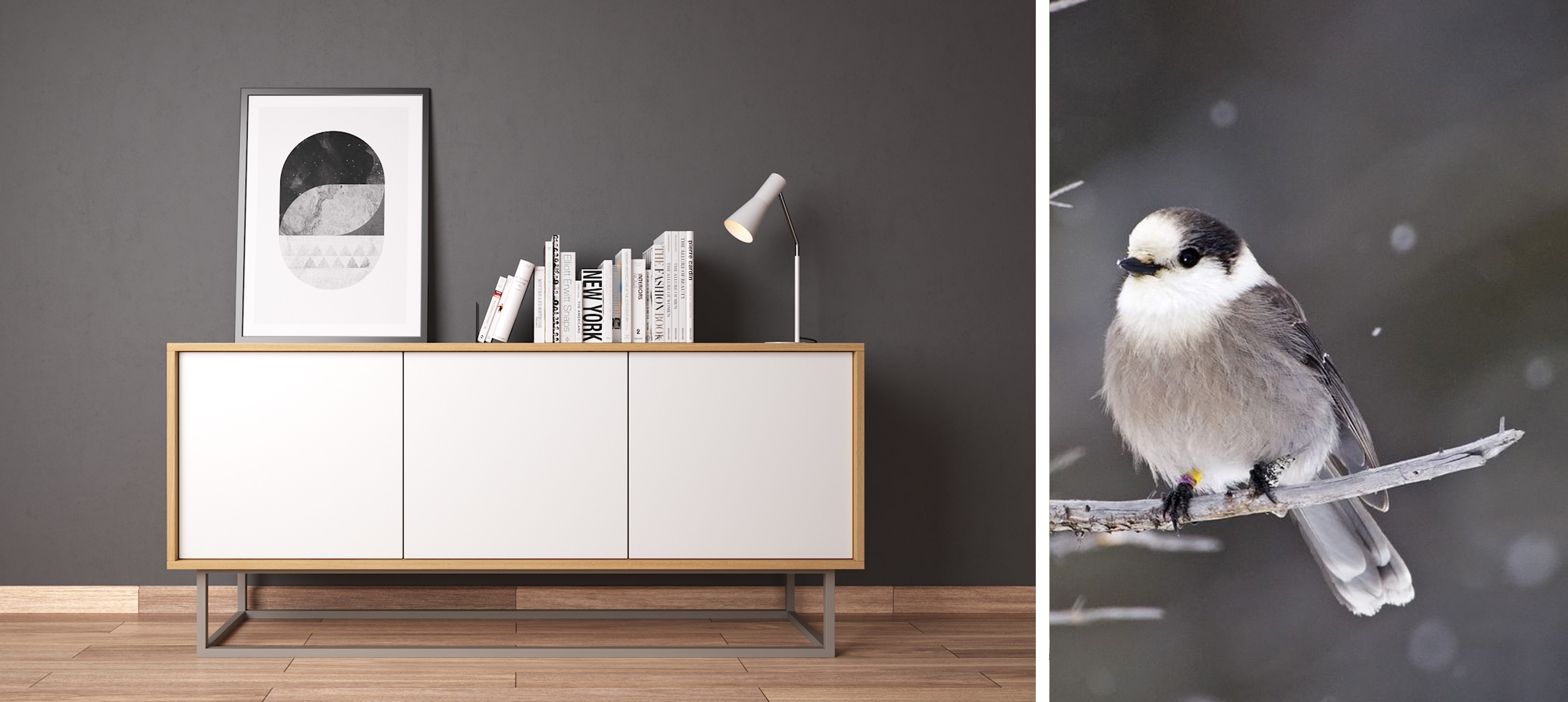 Gray Jay sideboard
The Robin needs little introduction. Almost everyone recognises the gardener's friend, with its distinctive orange-red breast. A soft grey metal base completes the look.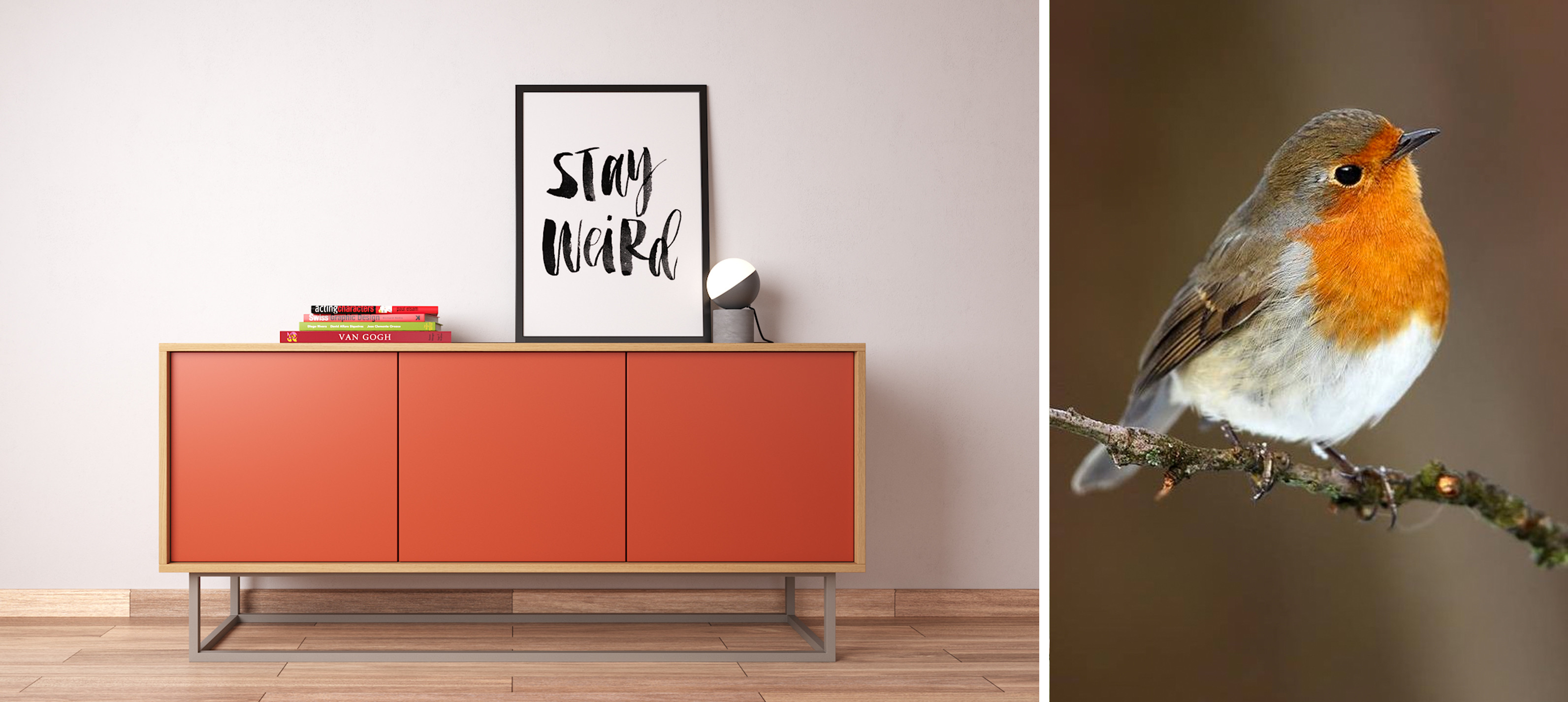 Robin sideboard
We also have a sideboard to symbolise the humble Sparrow. They may be common and unassuming, but their rich, earthy tones are perfectly represented by a classy walnut finish and contrasting black legs.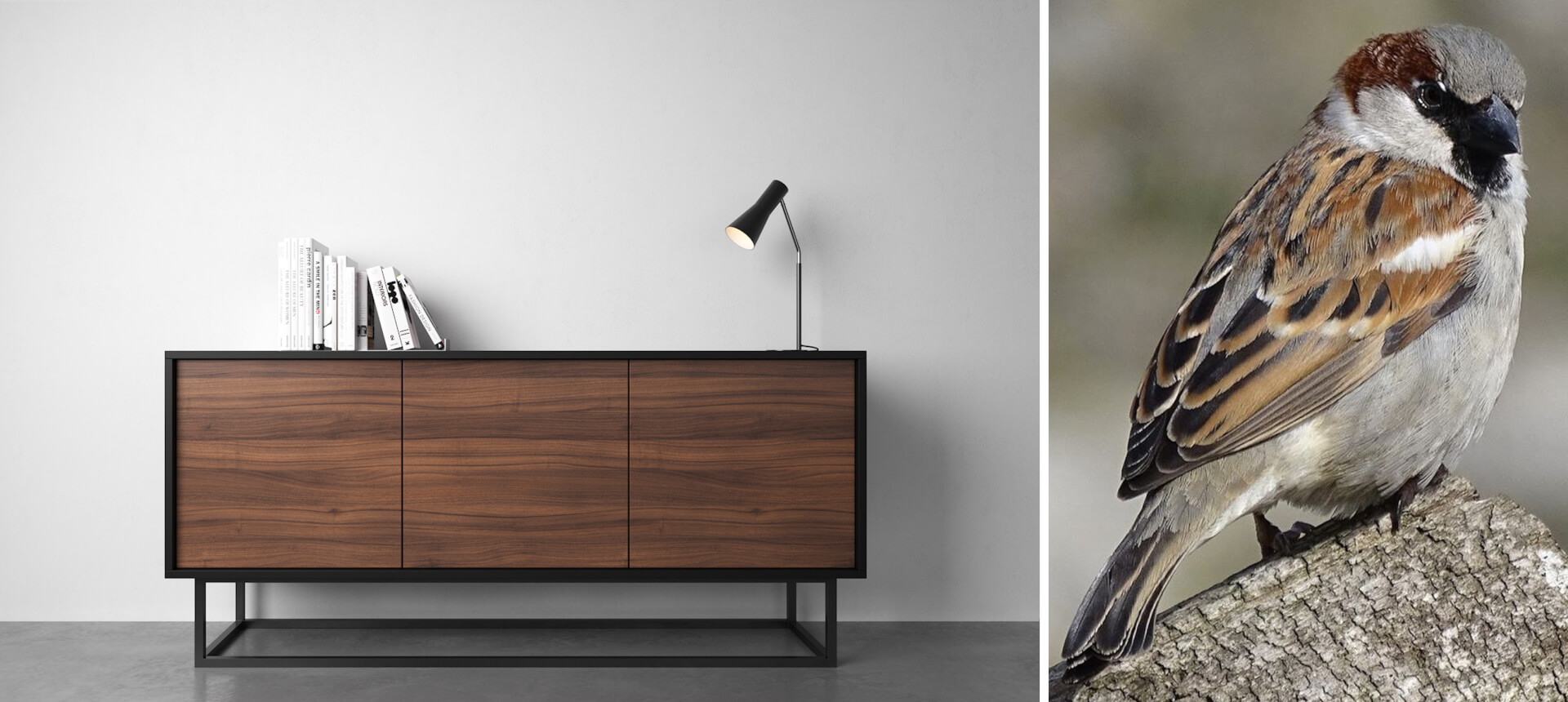 Sparrow sideboard
And finally, the bright and bold Yellow Cardinal. A statement piece for a statement bird.
With these mid-century bird-inspired pieces, Pink and Bird was born.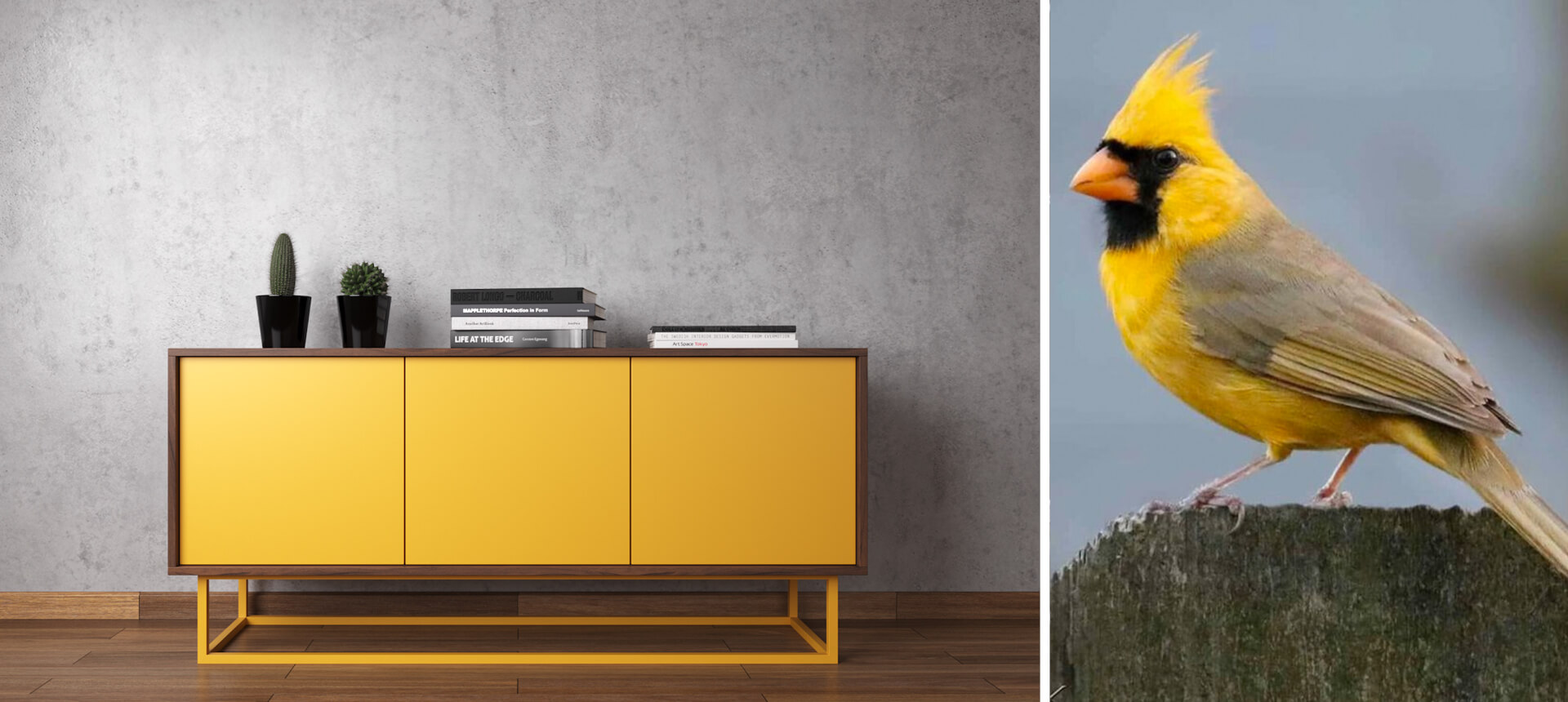 Yellow Carninal sideboard
Click here to browse Moni's range of unique sideboards, and bring a little bit of nature indoors.
Written by Helen C.