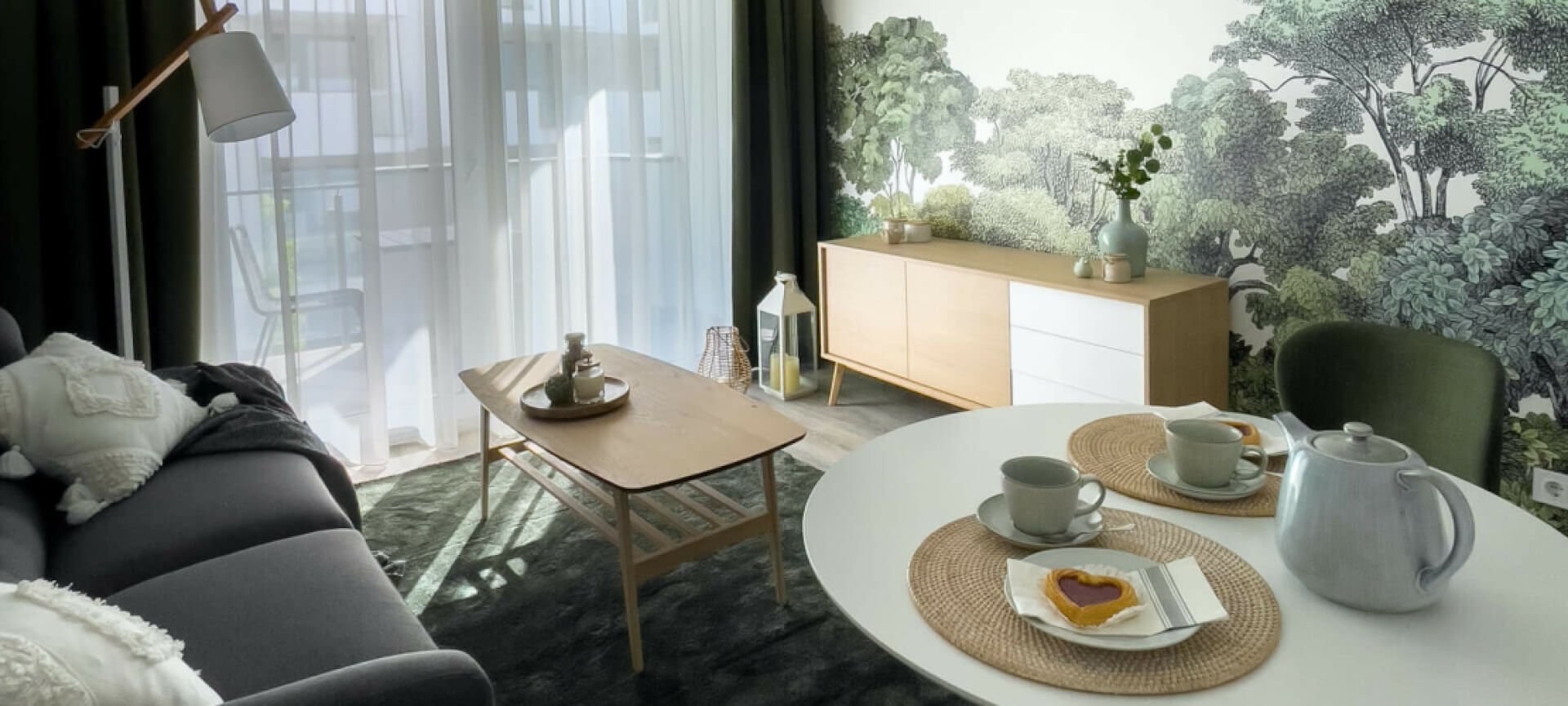 Bringing the Outdoors Inside – A Nordic Style Apartment Design
Posted on Nov. 01, 2021 - 16:41
Is there anything more classic than Scandinavian design? We can't get enough of its clean lines, minimalist simplicity and use of beautiful natural materials. So when we were asked to help in furnishing 18 apartments, we jumped at the chance to inject some Pink&Bird Nordic style.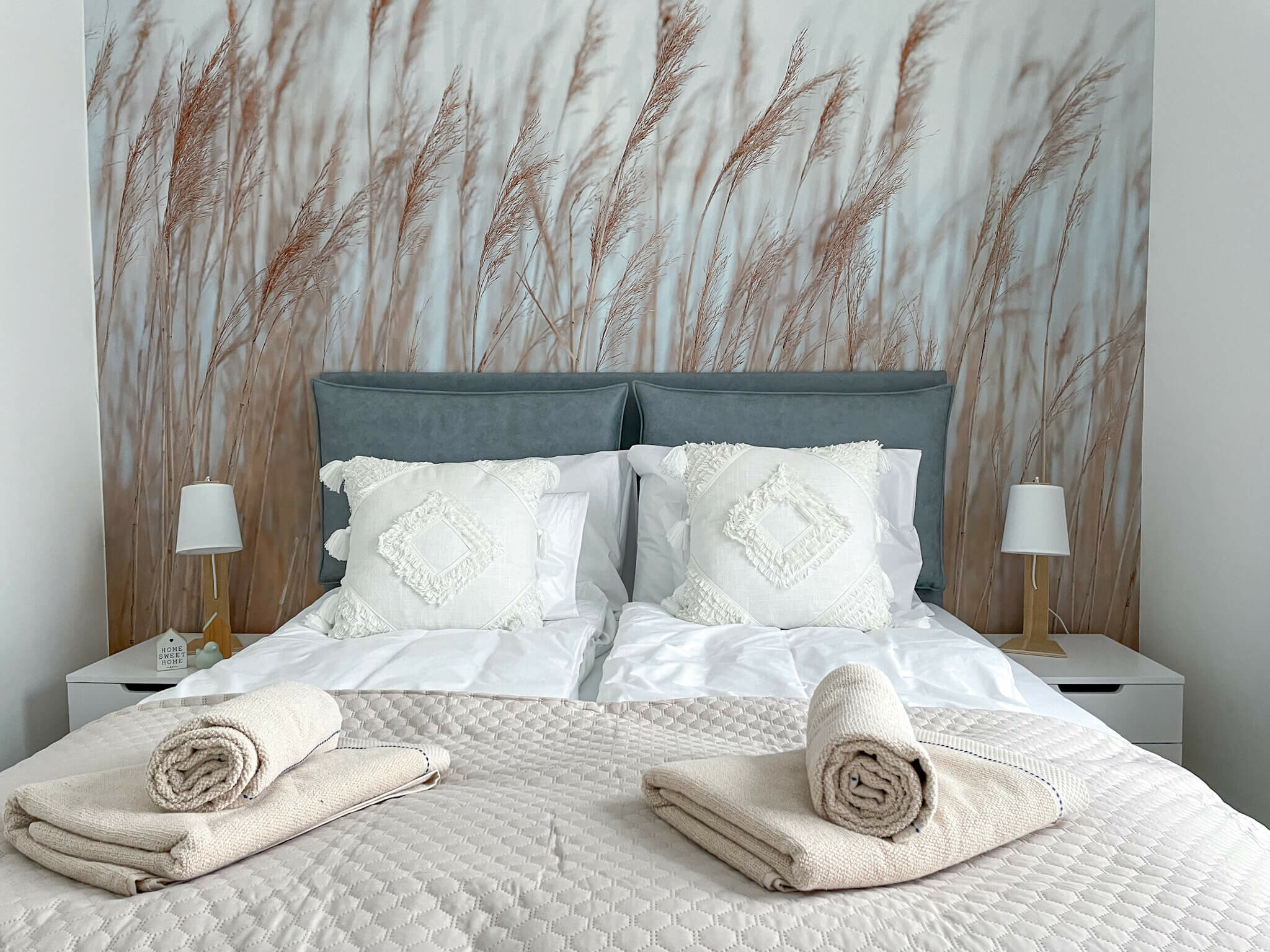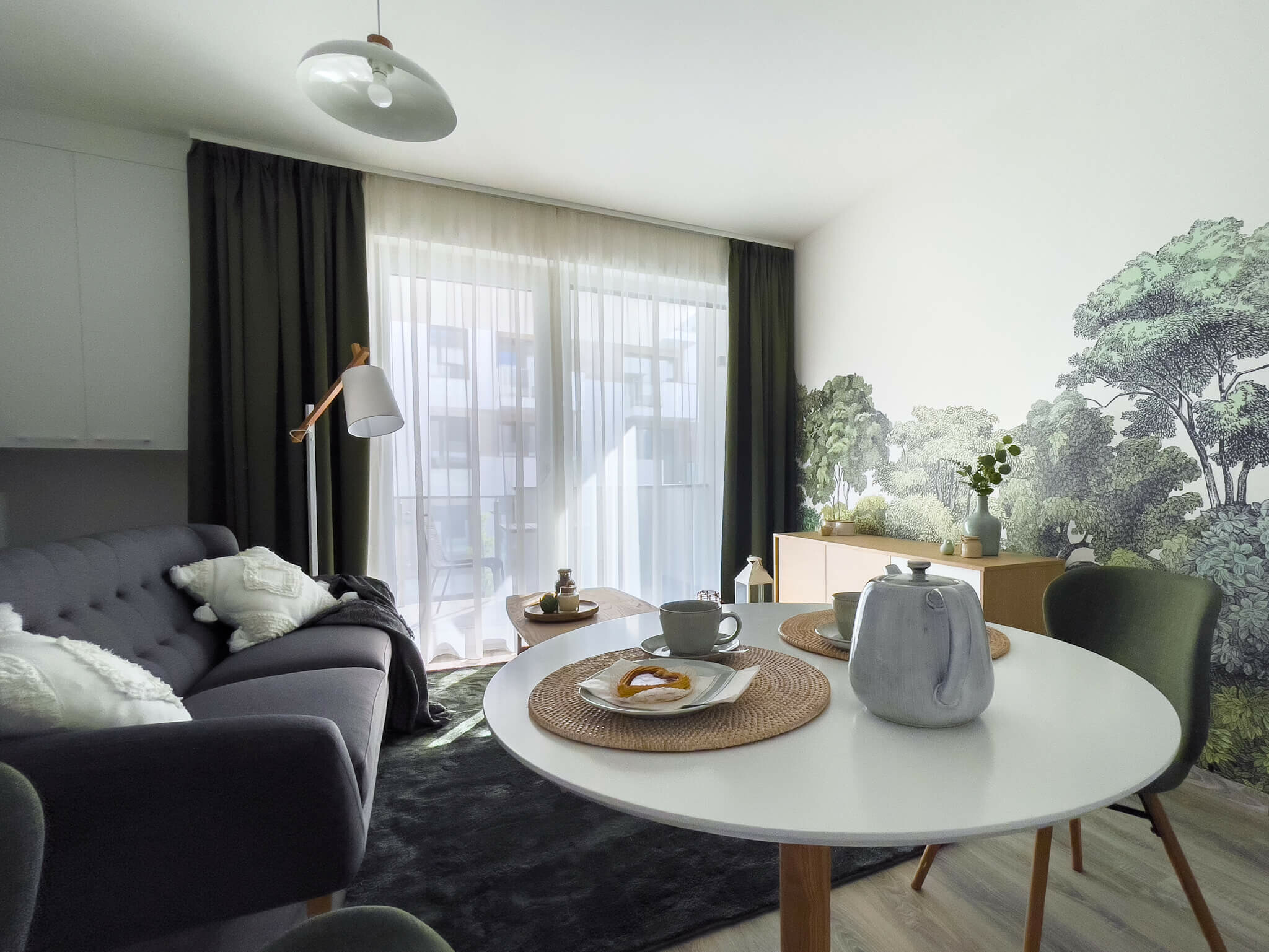 Space was limited in this apartment for two people, so we wanted to maximise every inch and introduce a little bit of the Scandi outdoors for a spacious airy feel. With white walls as a base, we carefully chose every element to construct a harmonious living area. A beautiful sofa in charcoal, layered with throws and cushions to create texture contrasts against a stark white dining table, marking out clearly defined spaces for living and eating.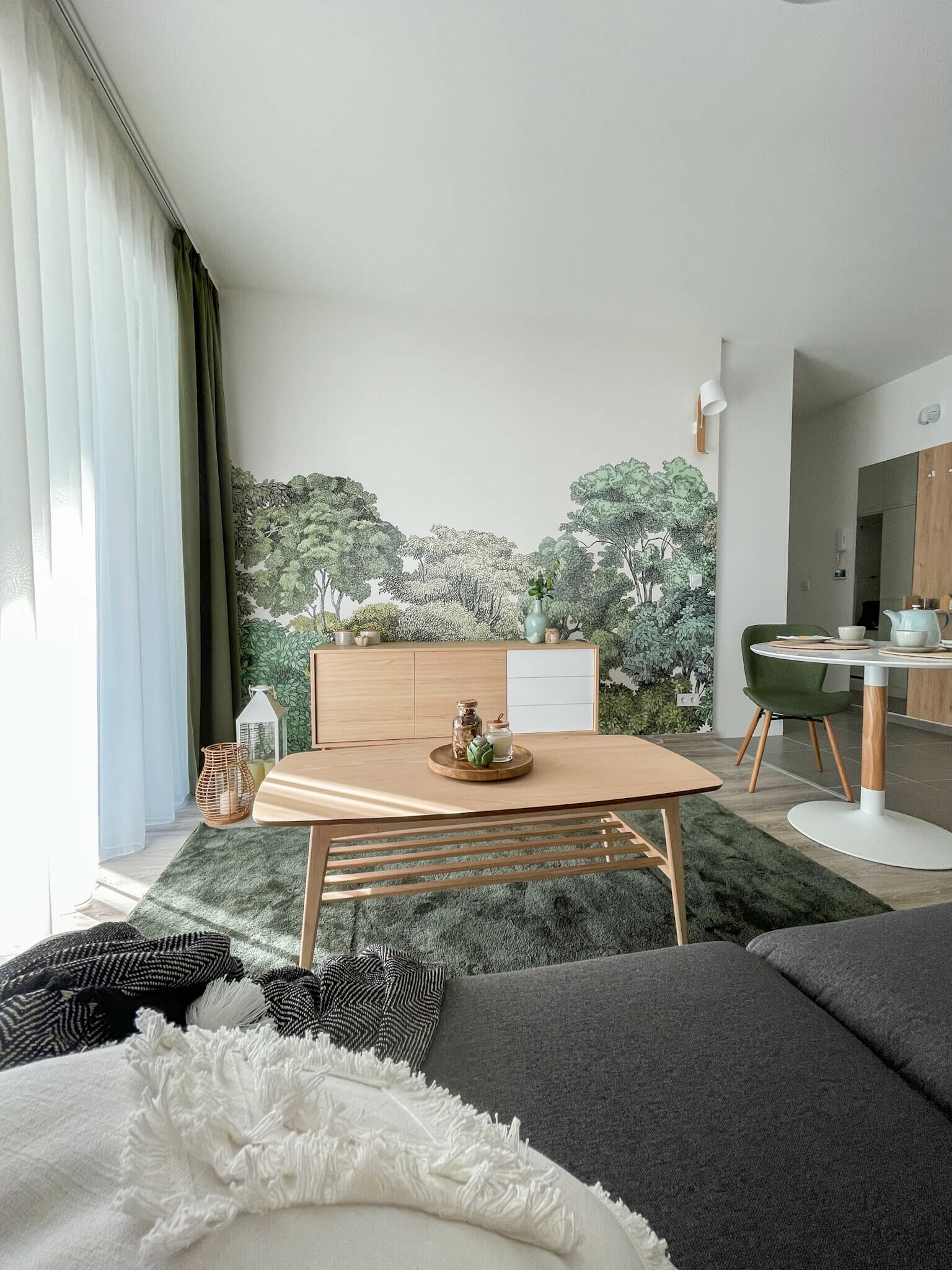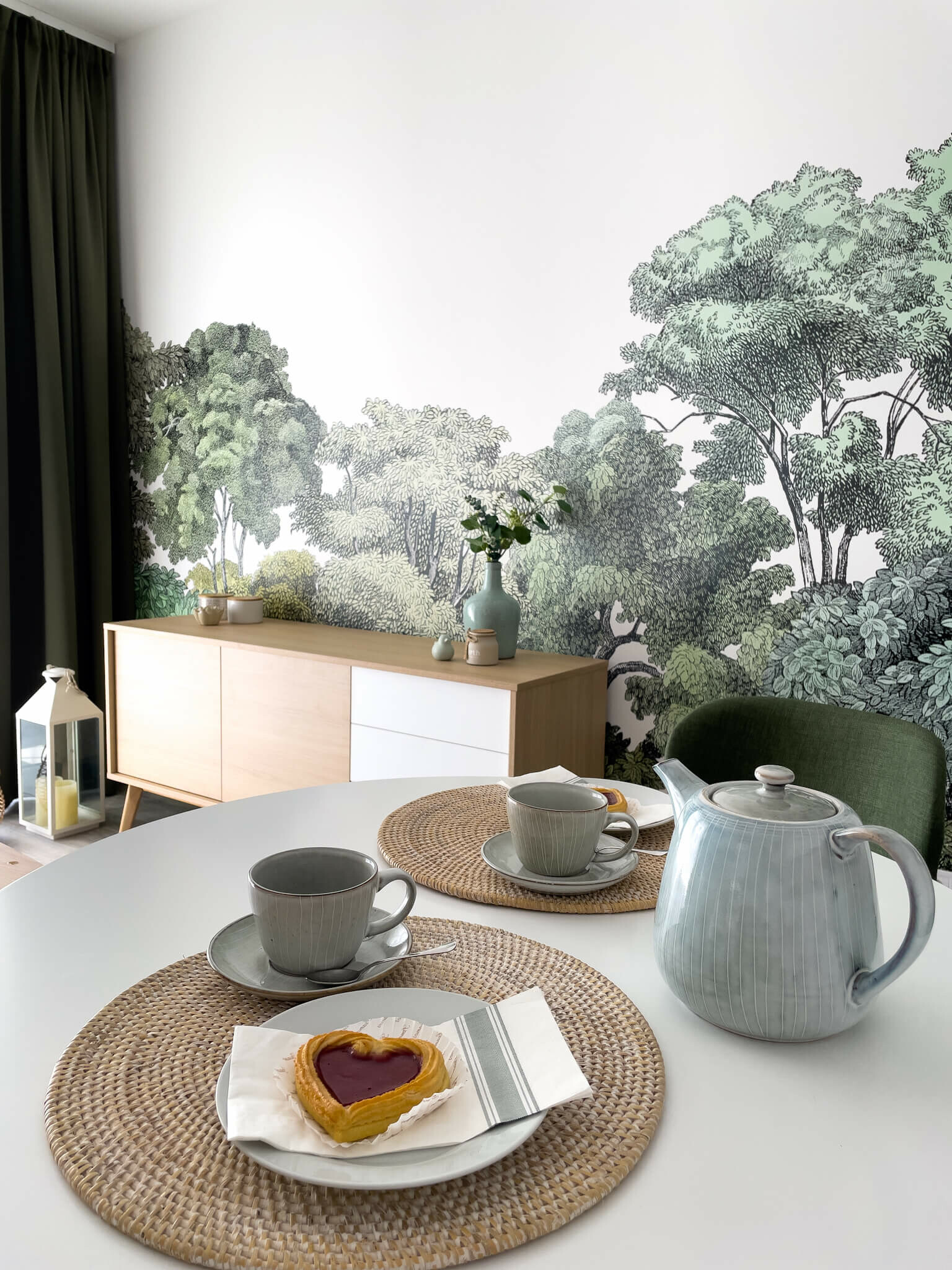 Inspired by nature, we chose deep, soft greens for our main colour palette (check out how gorgeous that rug is!). Never wanting to shy away from bold design choices, we went all-in using the fabulous Rebel Walls Bellewood wallpaper for an accent wall. The sprawling forest mural evokes memories of fresh woodland walks, feet treading softly over a blanket of fallen leaves.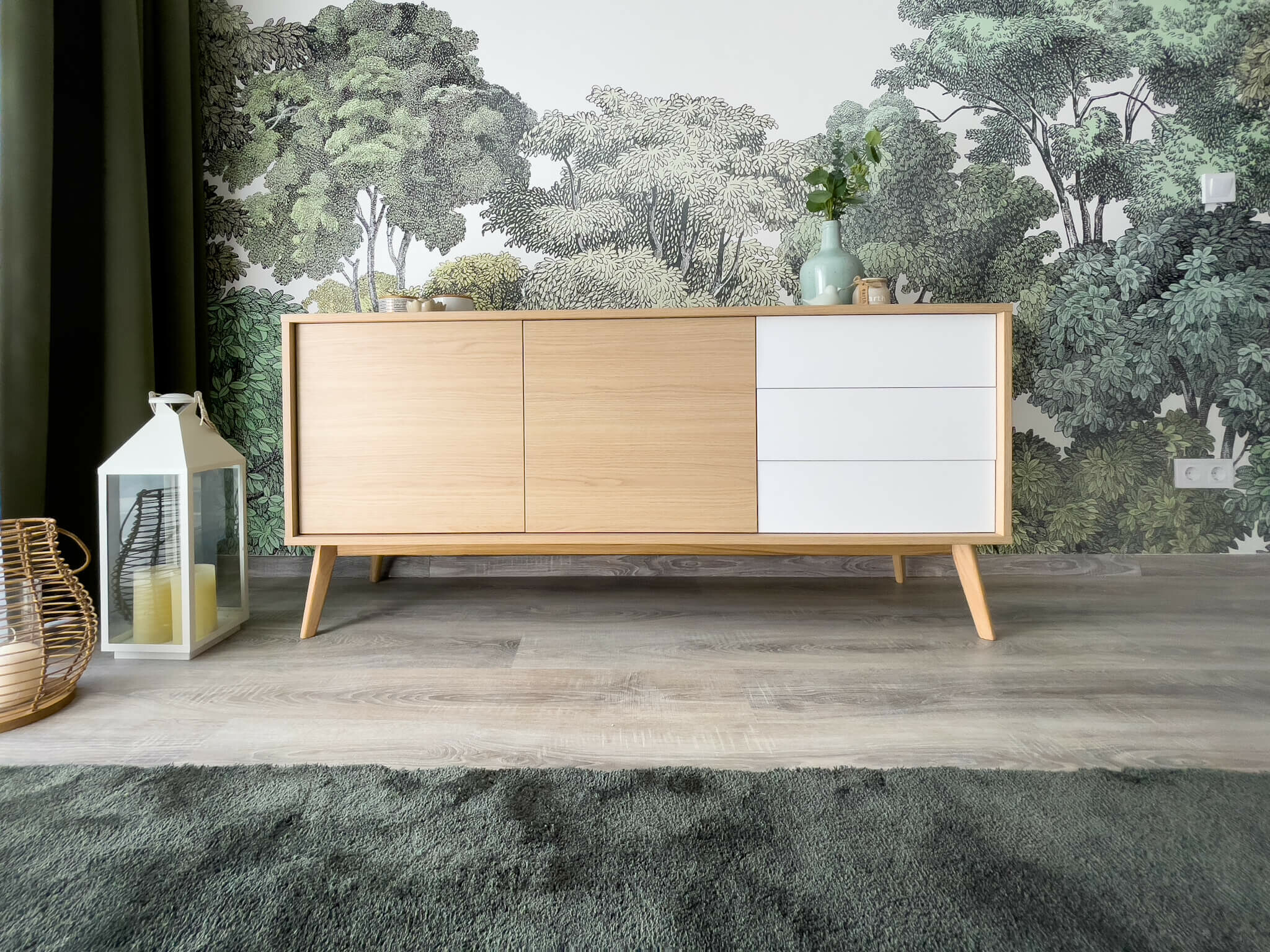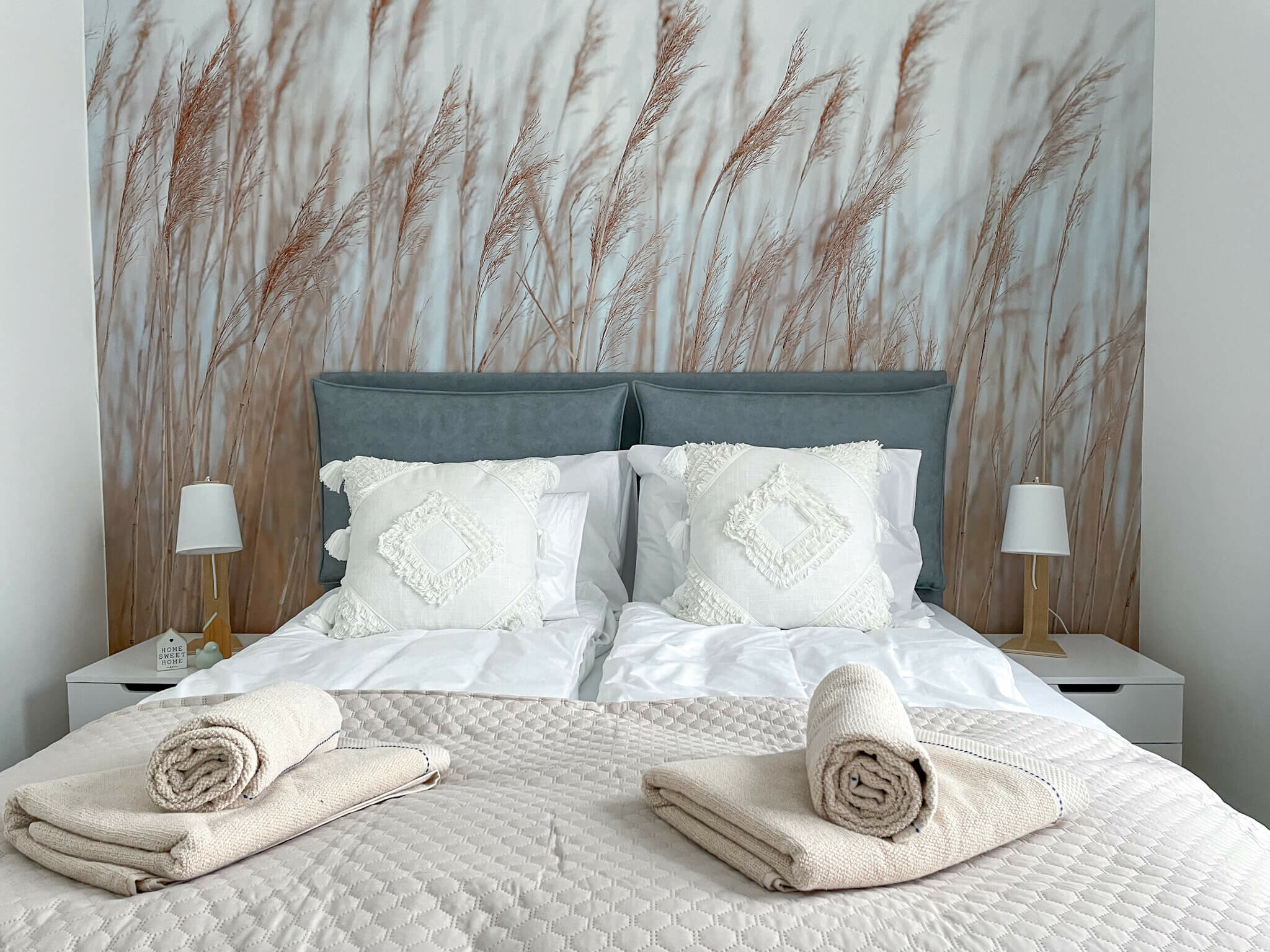 Against this backdrop, we placed a natural oak sideboard – its smooth lines cutting through the busy foliage to stand out as a beautiful statement piece.
We loved working on this project, and are pleased we could bring our very own slice of Nordic nature to this apartment building.
To speak to us about creating your own Scandinavian haven, get in touch today.
Written by Helen C.