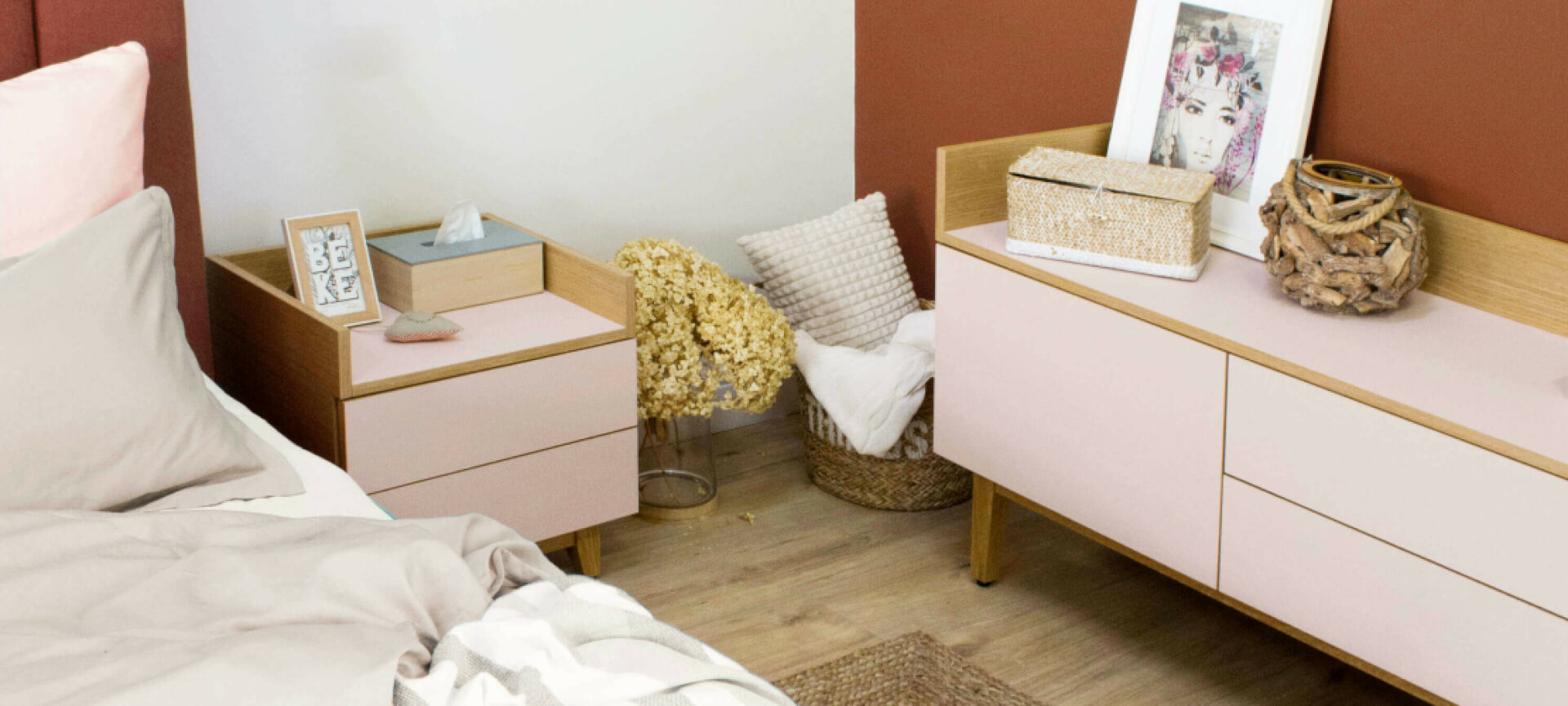 Create Bedtime Calm with the Lotus Collection
Posted on Nov. 12, 2021 - 11:12
Long hours, phone ringing off the hook, demands for your attention from all directions. Sound familiar? In an increasingly hectic world, having somewhere chilled to unwind at the end of the day has never been more important.
Curating a dreamy, zen-like space is easier than you think. With some careful thought and attention to detail, you can turn your bedroom into your very own sleep sanctuary.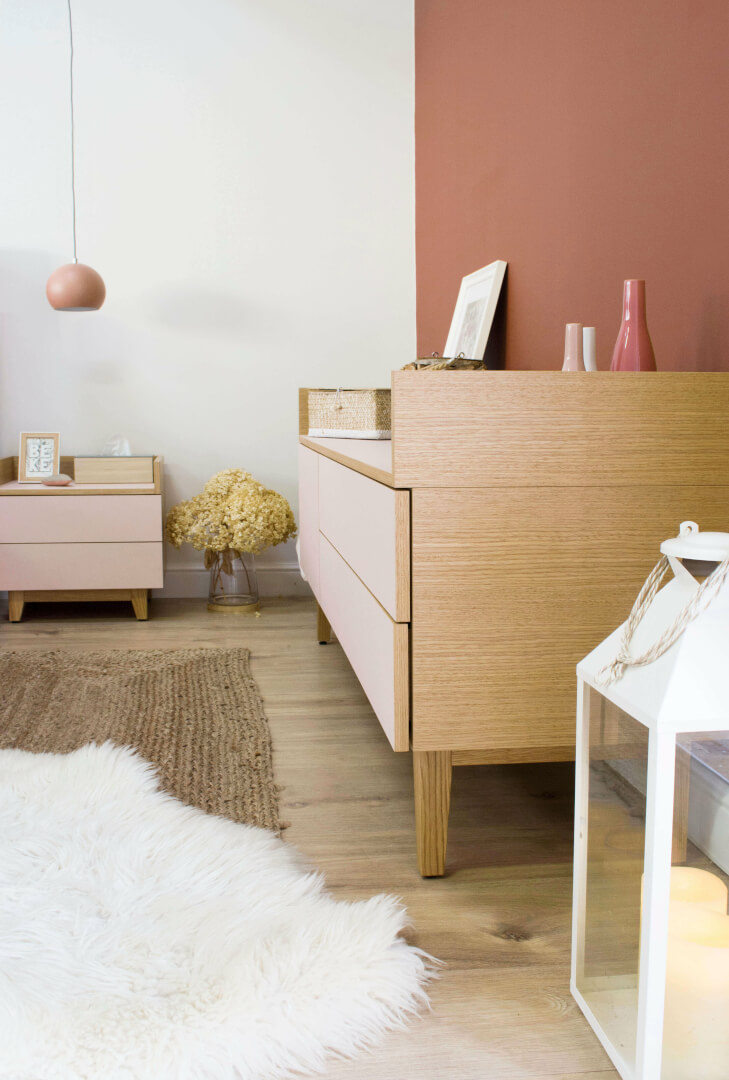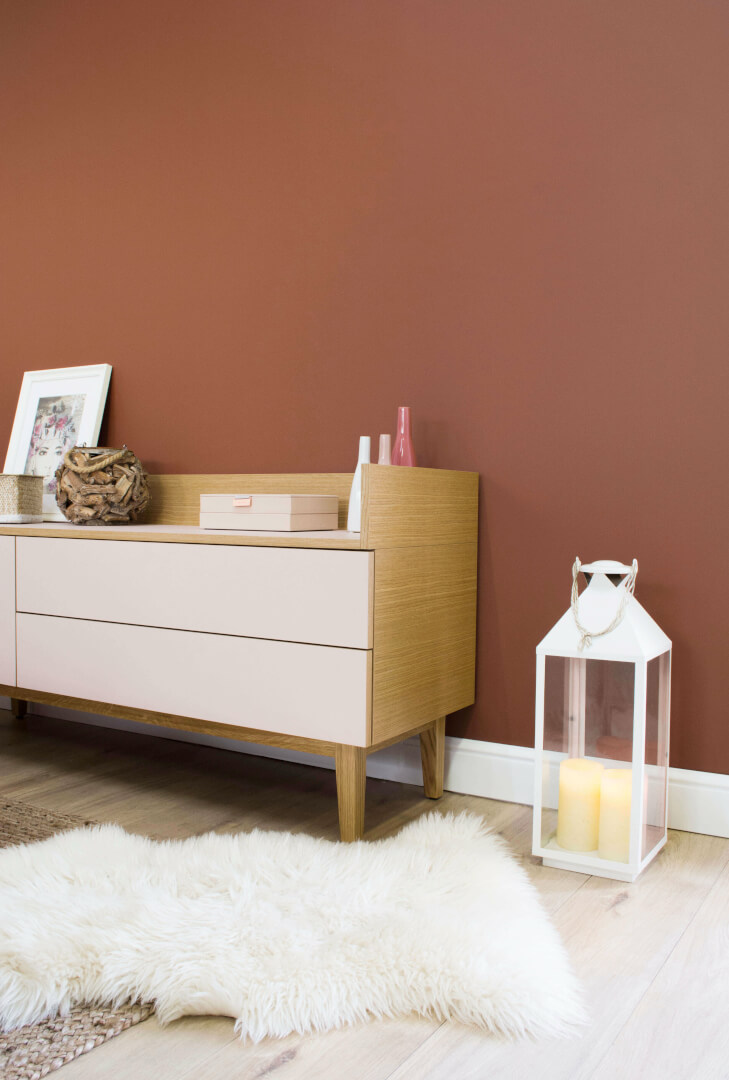 Enter our beautiful Lotus collection. Oozing with Scandi chic, and minimalist lines, the star of the show is a stunning sideboard with two long drawers and one deep drawer. Two night tables with two drawers each complete the look. With so much storage space, you can finally banish all that chaotic bedroom clutter.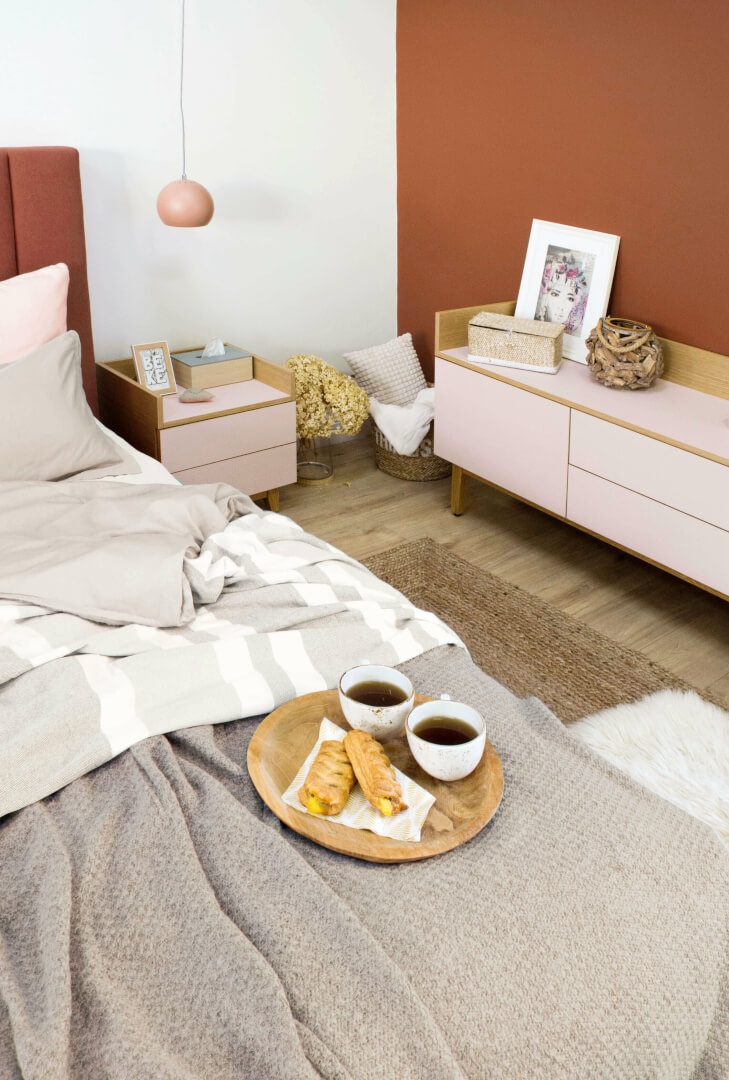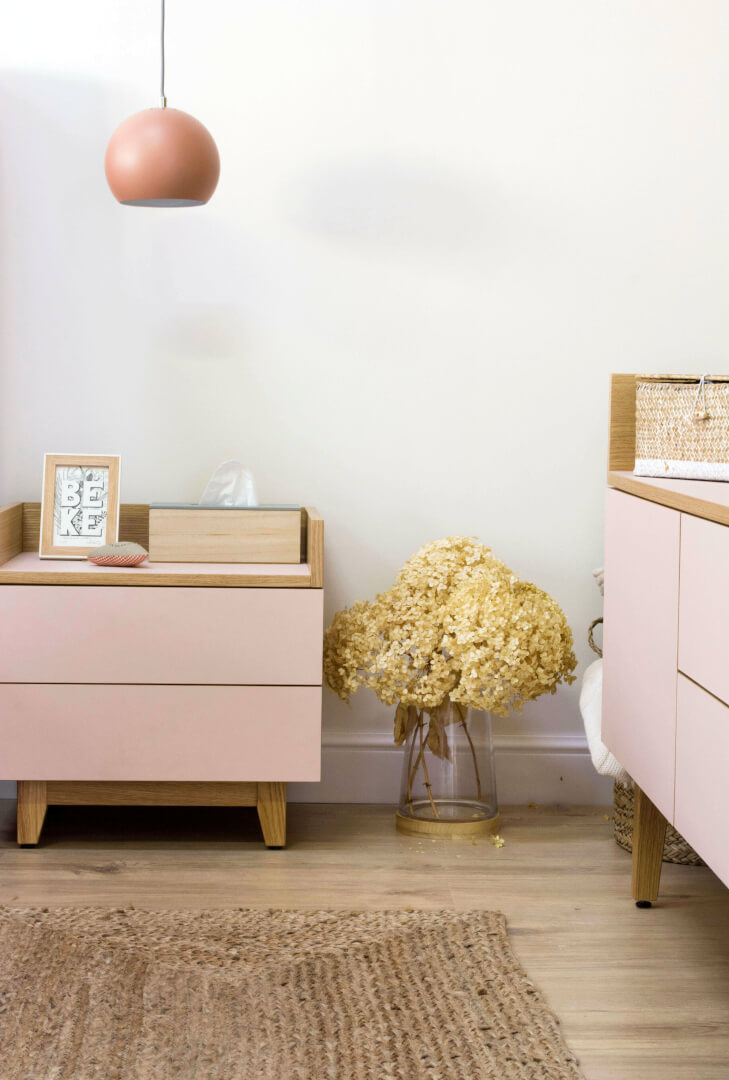 Of course they have impeccable form, as well as function. A natural oak veneer finish and an oak base and legs provide an organic contrast to the soft, pink nude colour of the drawers, which are coated in innovative soft-touch Forbo linoleum.
Forbo linoleum is manufactured using a unique technique, resulting in a gorgeous and tactile matte finish. It's easy to keep clean as it repels dust and is the perfect material for the gentle push-open drawer system of our Lotus collection as it is resistant to fingerprints.
Combined with a light, airy wall colour, and a range of sumptuous textures, you can have your very own peaceful retreat in the comfort of your own home.
For more advice creating a chilled-out bedroom design or to enquire about the Lotus collection, drop us a line today.
Written by Helen C.