Dare to Go Bold with a Wallpaper Mural
Posted on Nov. 12, 2021 - 10:01
The wallpaper mural is having its moment, and it's easy to see why. The right wall mural makes a strong statement and sets the mood within a space.
We love the immediate impact of a wall mural, and our go-to favourite is Rebel Walls wallpaper , which you can find in a number of our design projects. They have a huge number of wall murals, ranging from dramatic to subtle and everything in between.
One of our top picks is Rebel Walls' Opulence pattern in the jade colourway, which features a beautiful hand-drawn gold pattern against a backdrop of deep, jewel-toned green. It instantly brings a feel of sumptuous luxury to any room.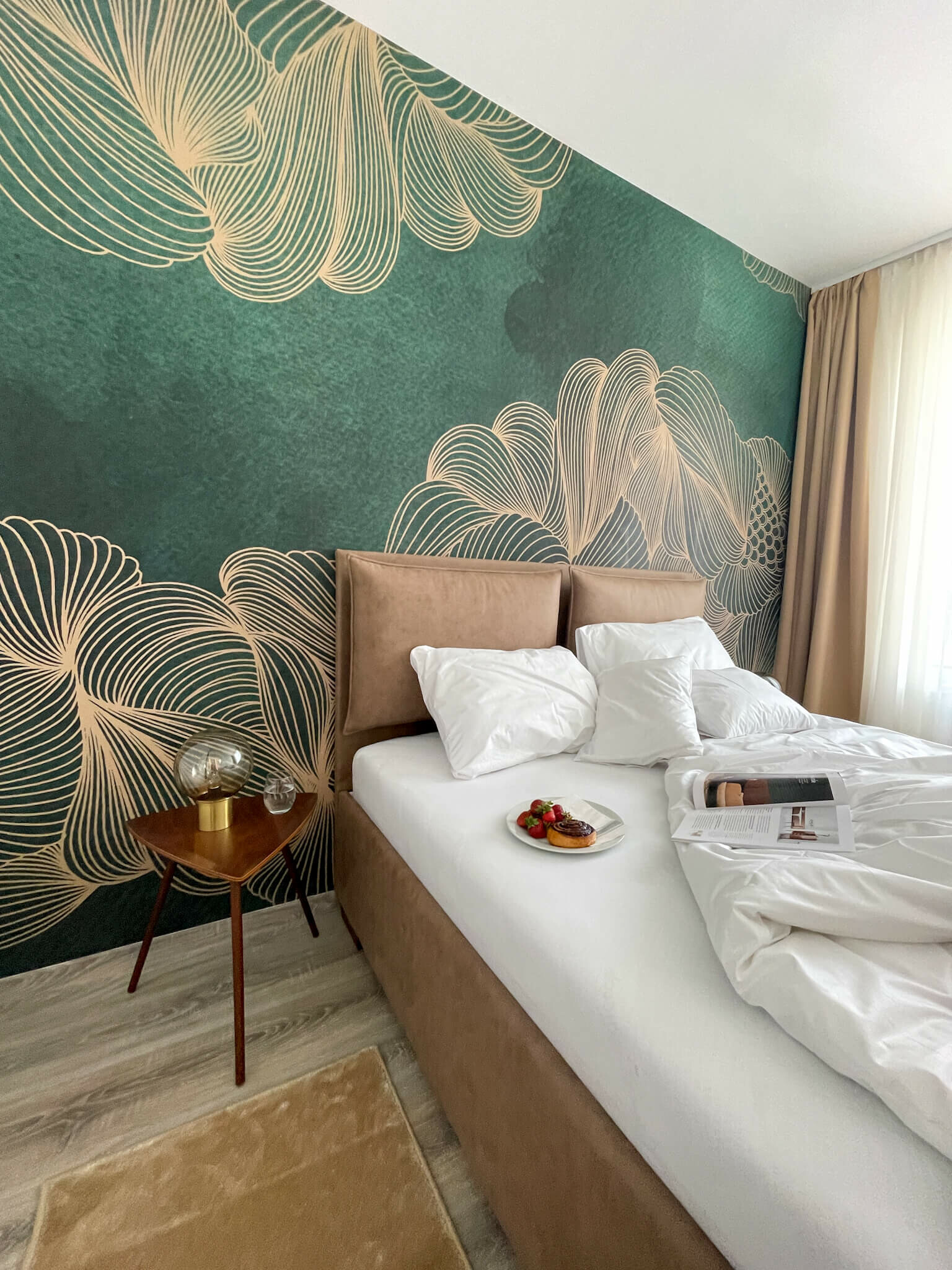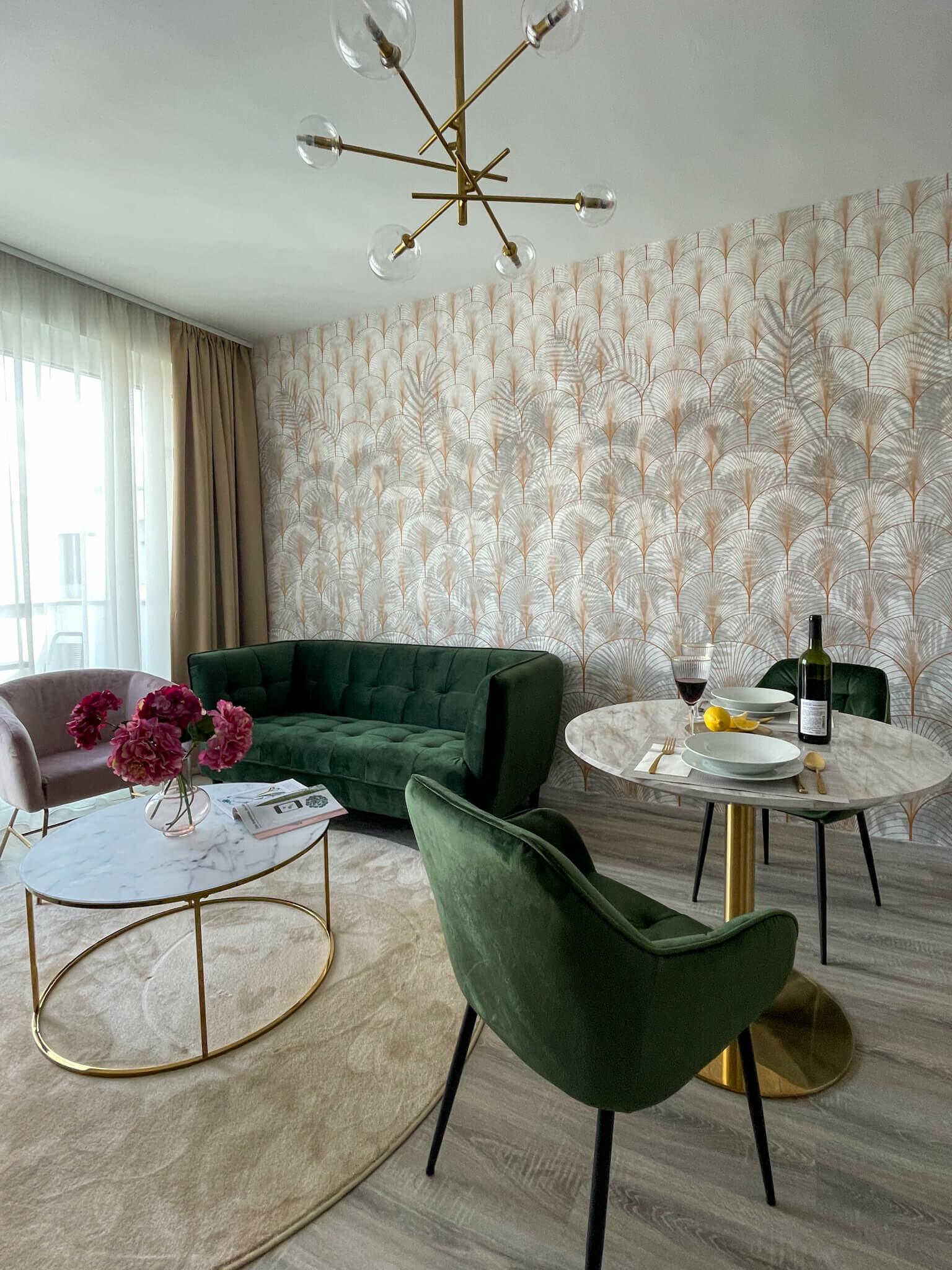 A lighter wallpaper that still oozes luxury, Opulent Shadows sees tropical palm leaf shadows overlaid with a classic Art Deco design. This is one of those wallpapers that truly looks great anywhere!
If it's chilled vibes you need, Rebel Walls' Swaying Wheat is a wall mural for bringing a little peace to your apartment. We love to put this in a bedroom or home office, where you can make the most of the crops blowing gently in the breeze.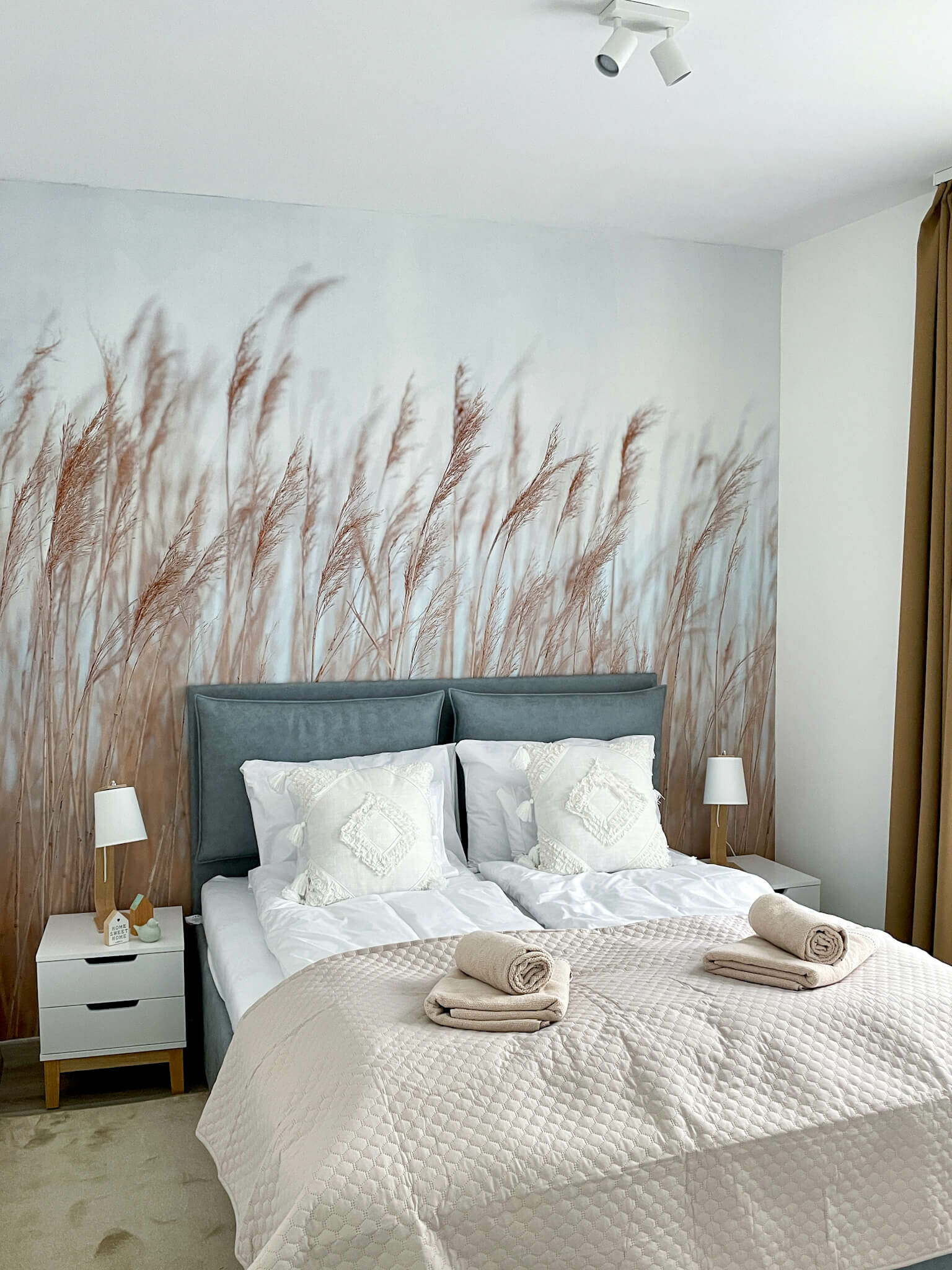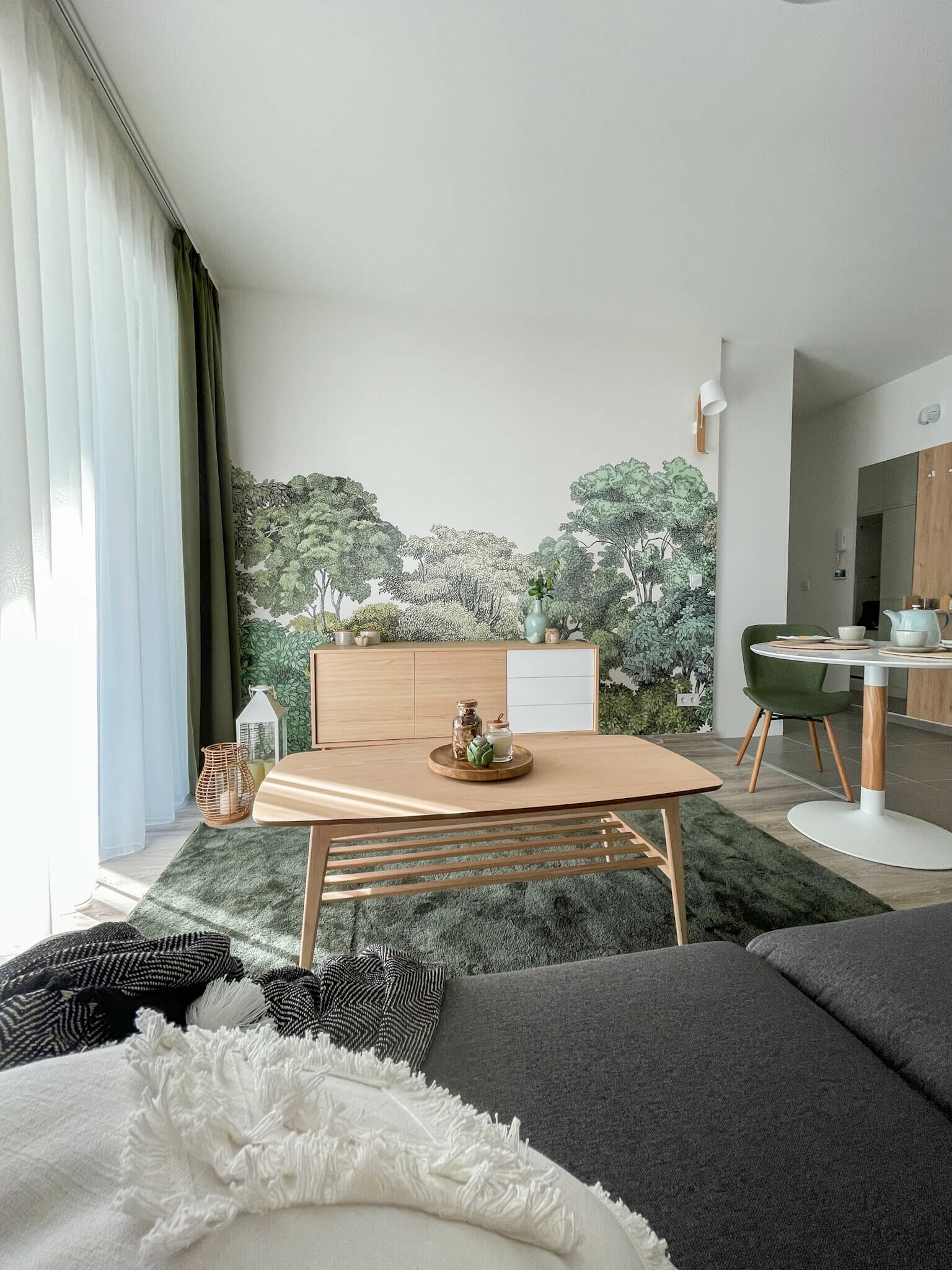 For a mysterious walk in the forest, the Bellewood pattern features lush green trees and helps to bring a little Scandinavian serenity into your living room. We love to pair this one with a natural oak sideboard – the beautiful wood grain next to the forest canopy really brings this wallpaper to life.
For more ideas of how to pair our products with a wall mural, get in touch today.
Written by Helen C.