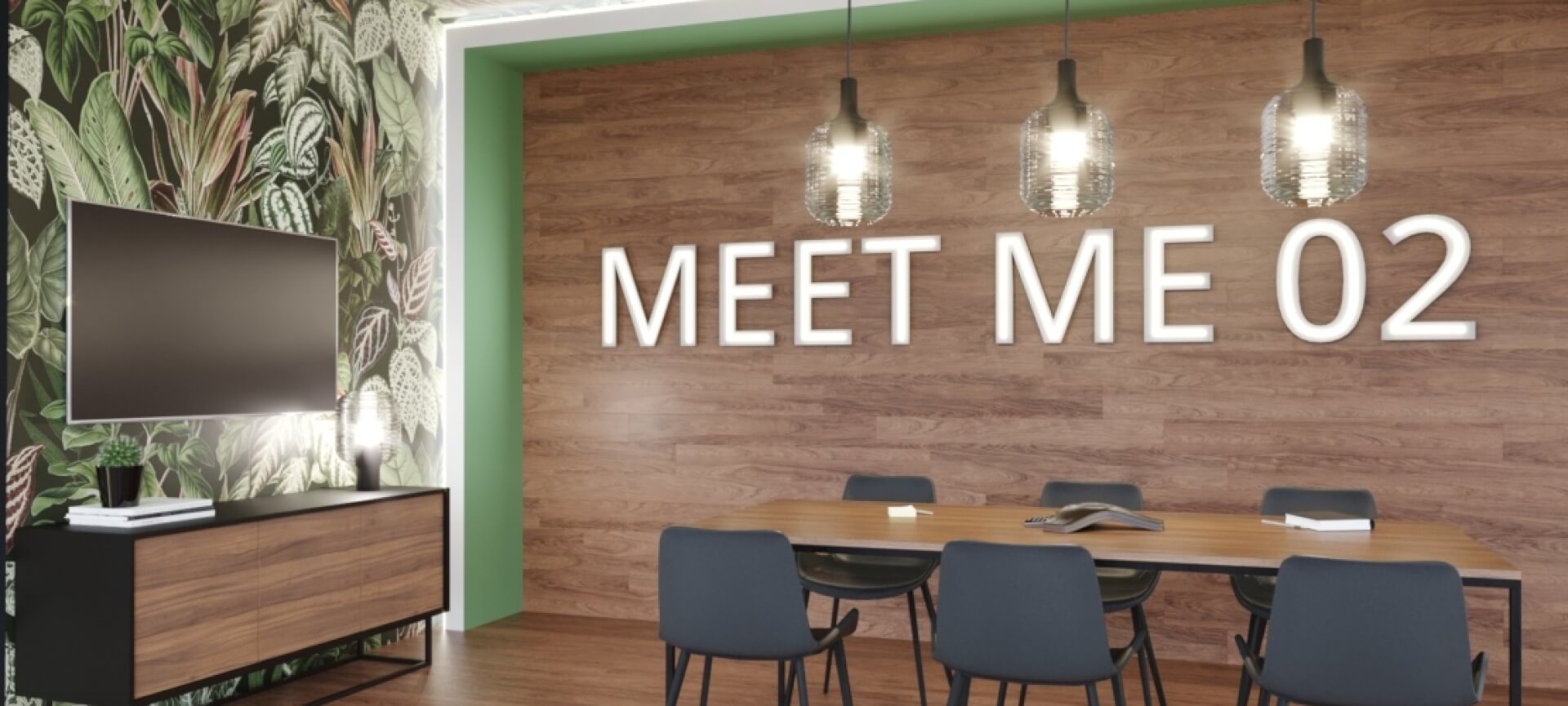 Meet Our Meeting Rooms
Posted on Aug. 03, 2018 - 07:58
Meet Our Meeting Rooms
Modern office spaces focus on collaboration, productivity, innovation, and togetherness. When teams come together in a meeting room, they need to thrash out ideas, discuss progress, and make important decisions. Yet it's often hard for businesses to come up with a meeting space that reflects these needs. Modern thinking needs modern design, and that's where we come in.
The Pink & Bird design experts know how to make a meeting room that blends style with functionality. We can work with you and your team to come up with a concept for your workspaces that fits your brand and your work style.
Meeting Room Designs for Every Style
As you can see from the photos in this post, we've already worked on a diverse range of concepts, each of which covers all the important areas.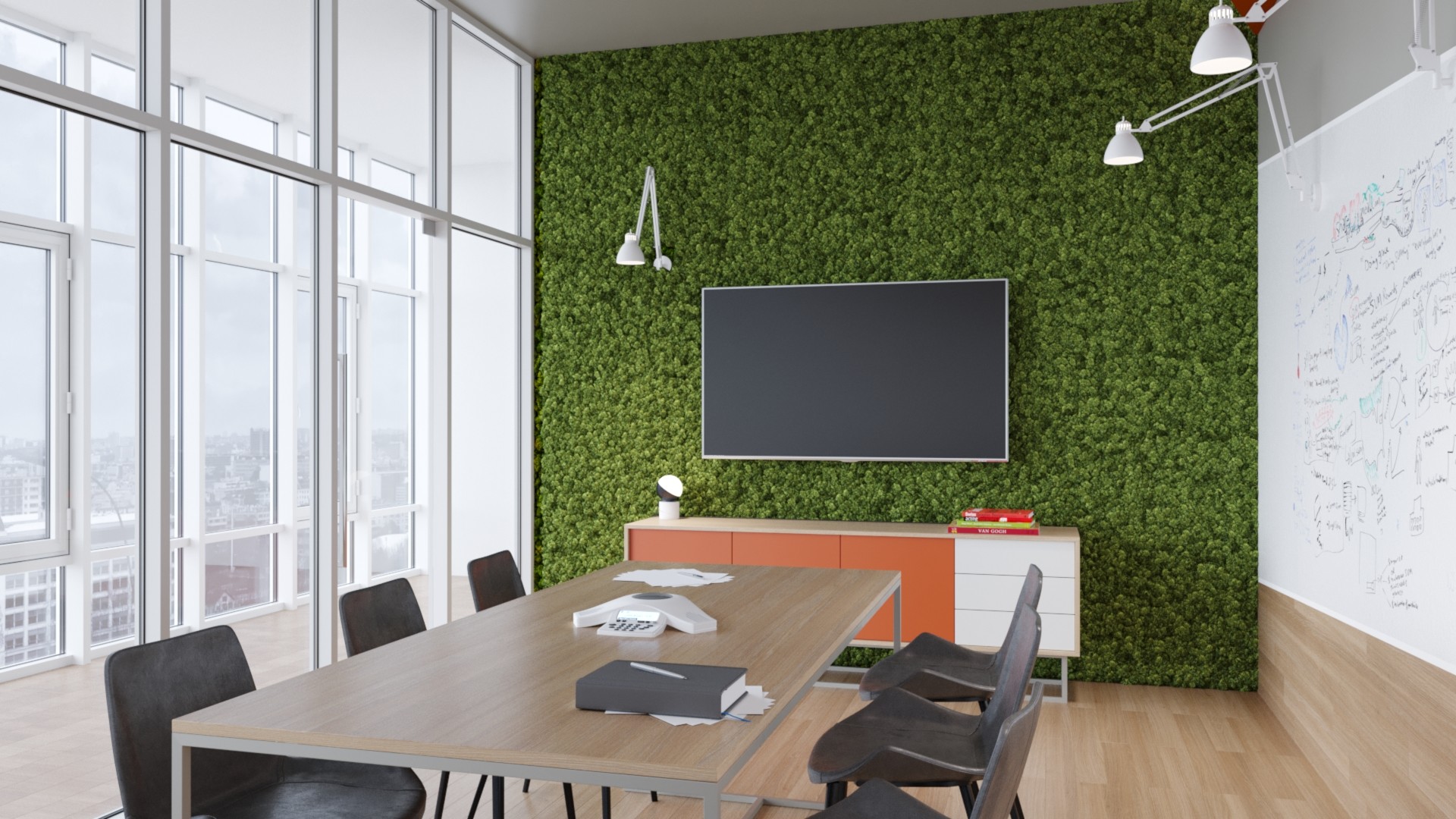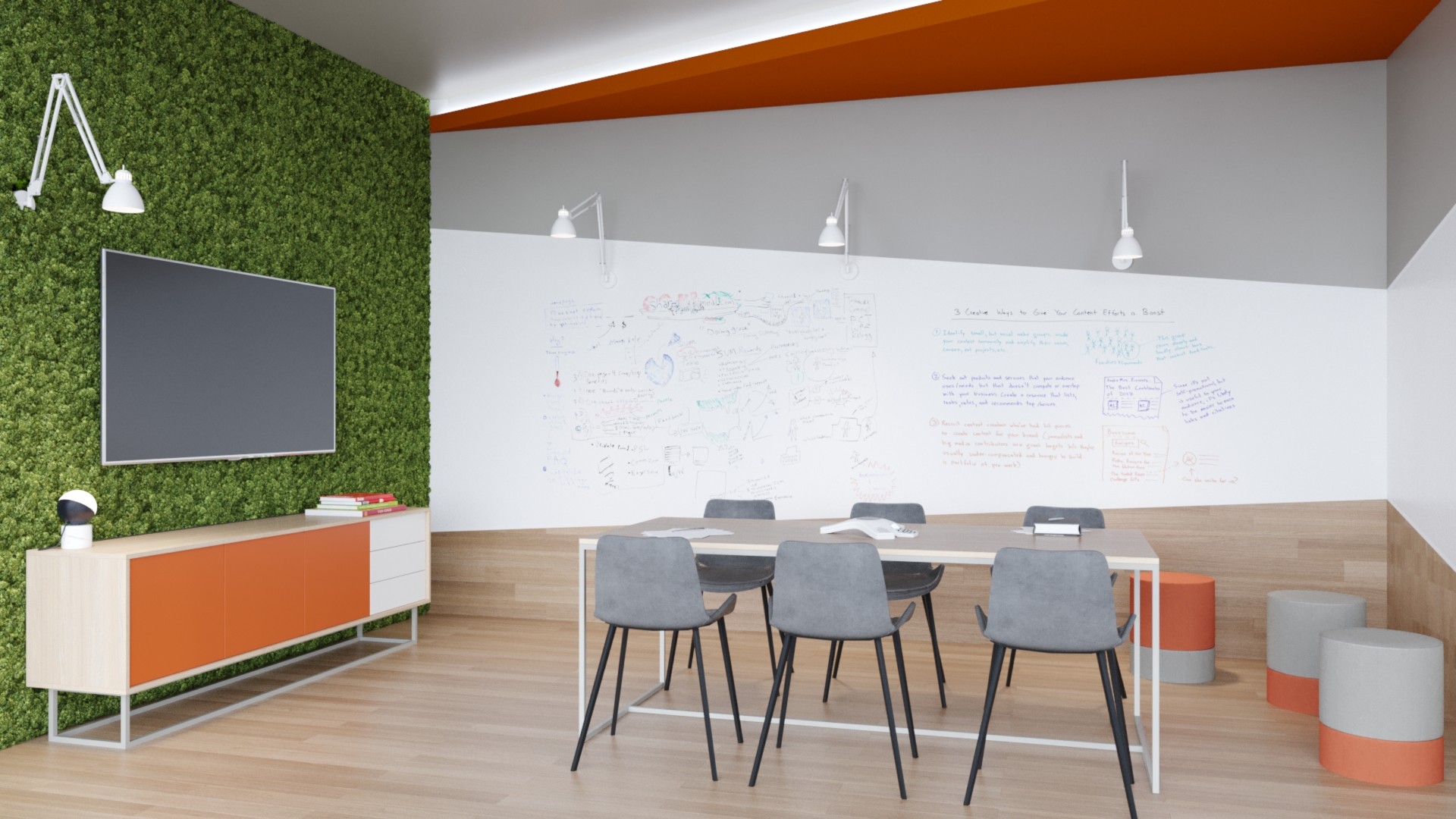 Let's start with this first one. It features a modern and light theme that creates a space to encourage free thinking. The central table is sturdy and practical, with a selection of chairs that offer comfort and support. The muted tones of this central piece are brightened with the sideboard and stools, as well as the striking green wall. It's the perfect place for dynamic and agile teams to collaborate on projects.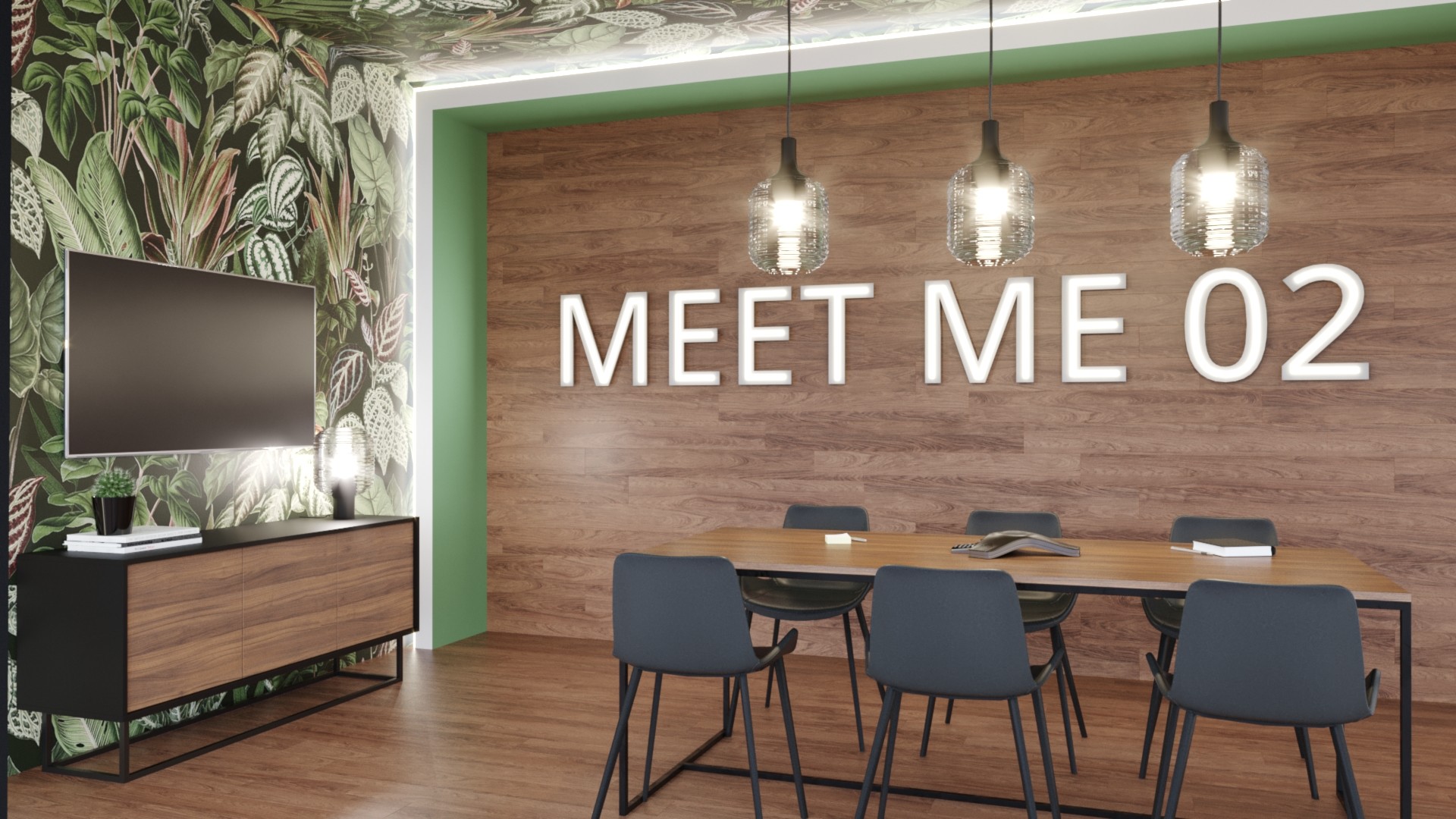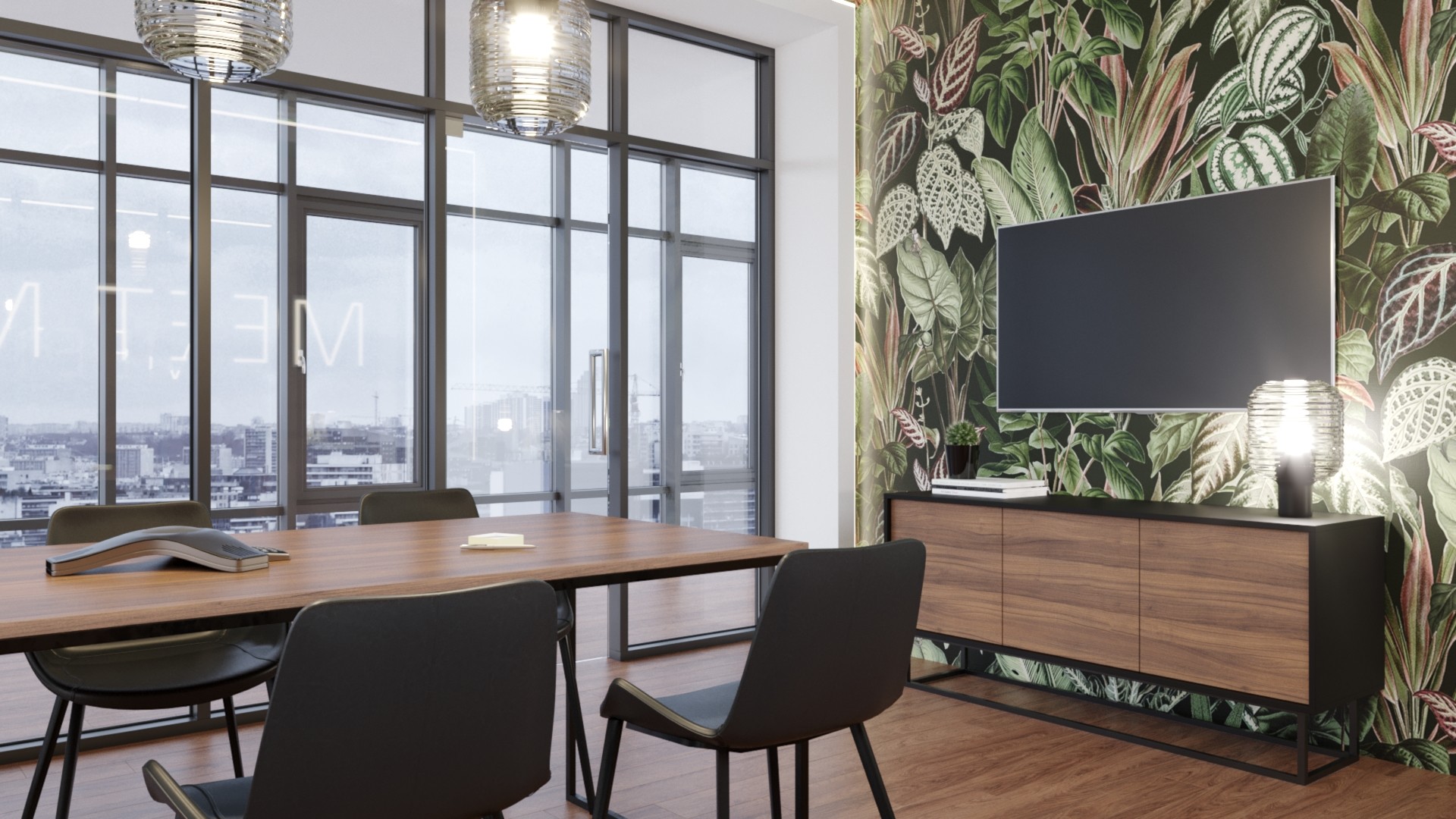 The second design has a more classic and executive feel. The rich dark colouring of the furniture coupled with the stylish and comfortable chairs make this a space where high-level employees can gather and make confident decisions. The greenery of the wallpaper brings a natural and striking feel to the room.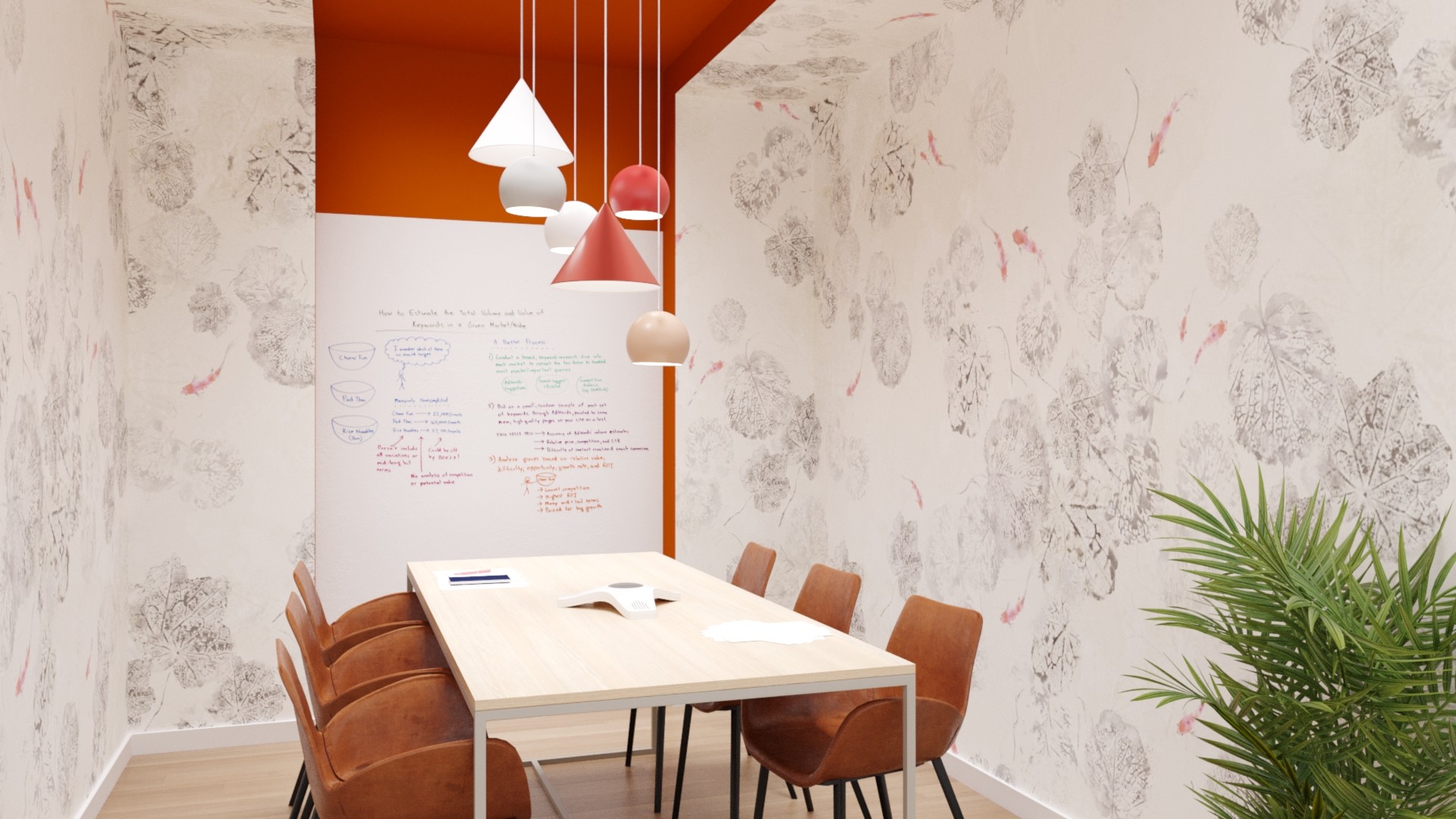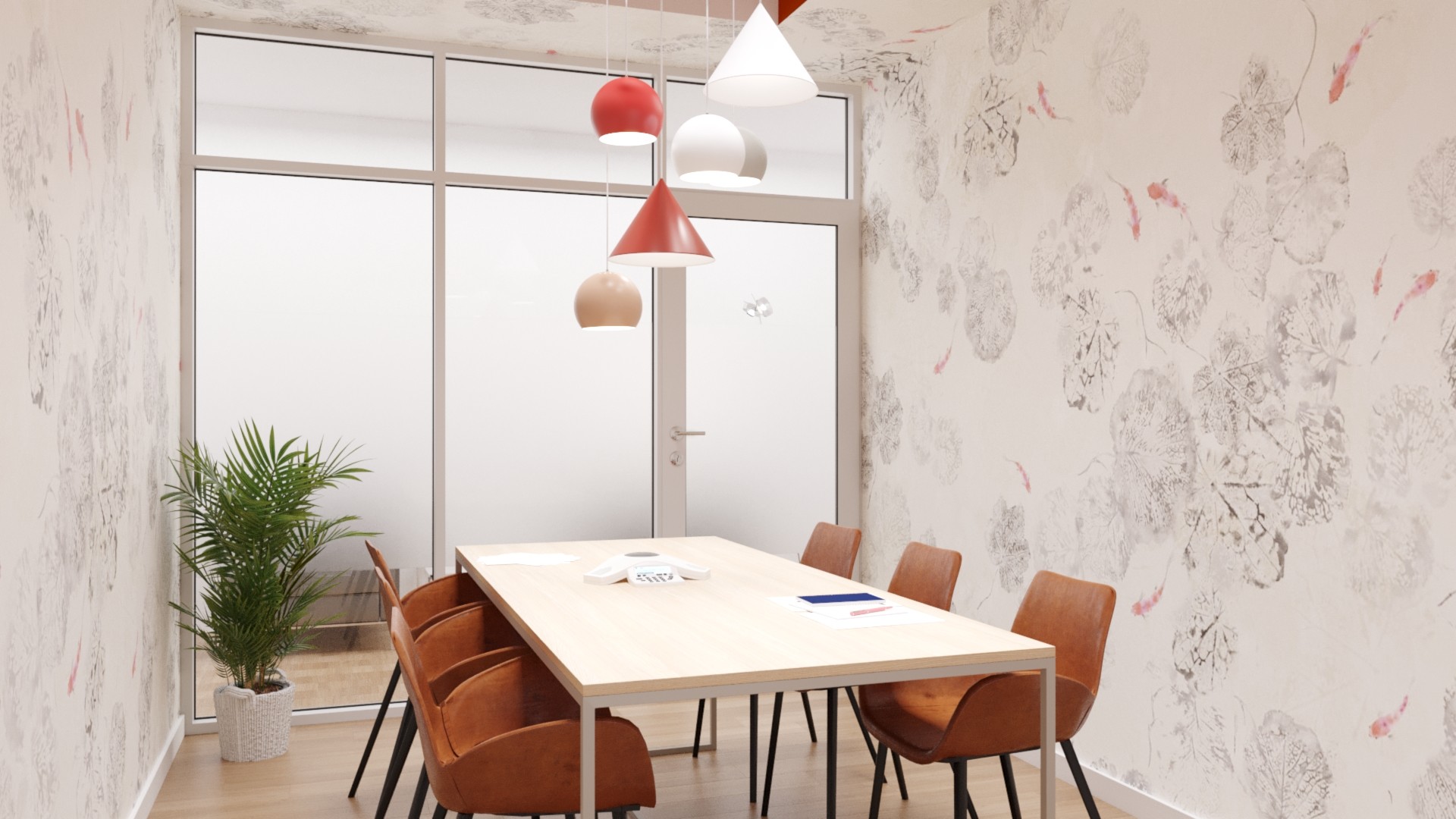 Finally, we have a cosy-yet-chic design. The gorgeous and warming wallpaper makes this an inviting meeting room where people will feel at ease to discuss matters of all importance. The luscious, deep hues of the chairs and feature wall are truly inspiring, adding further warmth to the space.
The Complete Design Package
Our team of experts can help you with every step of the process. Not only will we assist with the planning and drawing of technical specs, but we can also supply every piece of furniture and decoration you see in the images, plus more besides. Our interior design service is there to help transform your workspace.
Whether it's a set similar to those featured above, or a more unique and adventurous take, at Pink & Bird, we can make your vision a reality. Contact us today to find out more information.