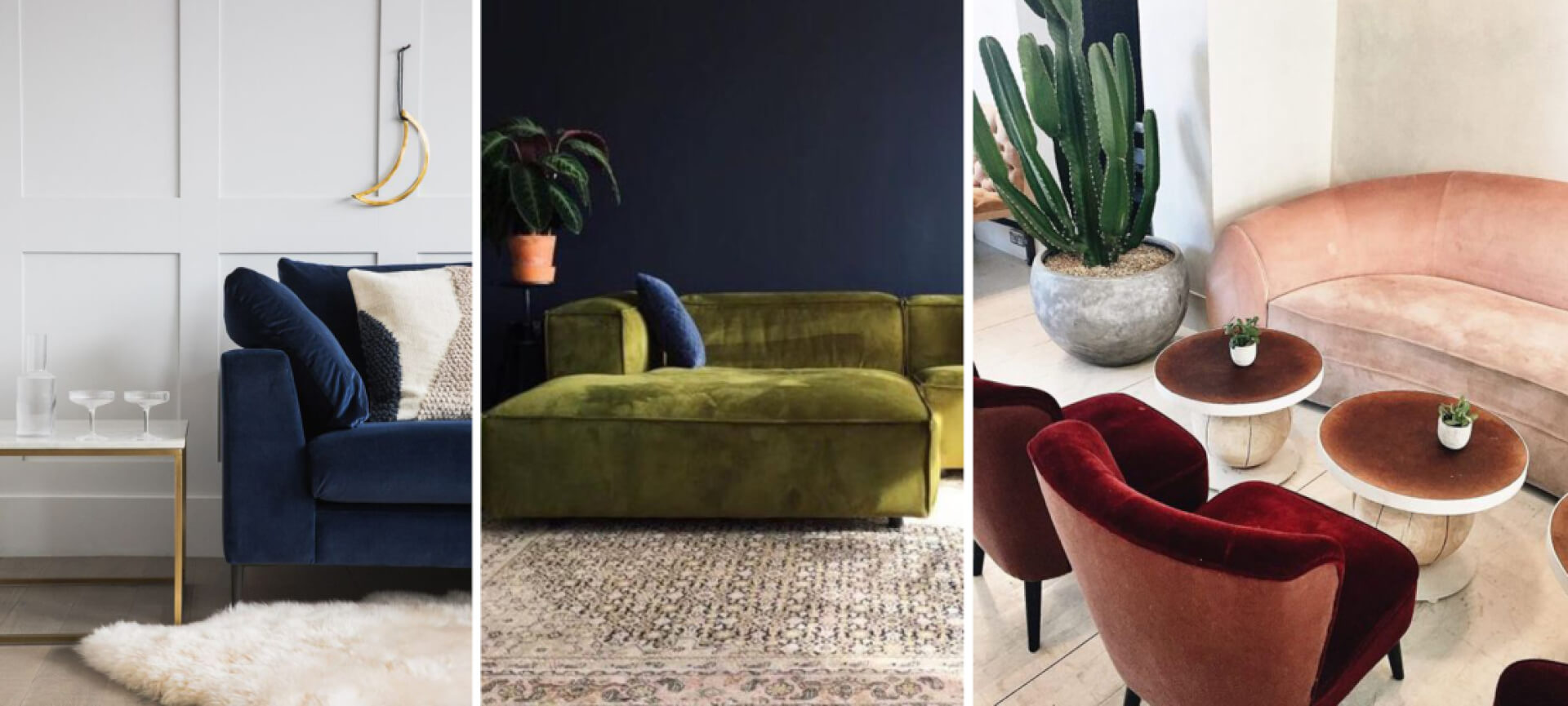 Velvet is the new home trend
Posted on Mar. 09, 2018 - 14:59
For adding a luxury feel to your home, is there anything more sumptuous than velvet? This tactile fabric, forever synonymous with opulence, has made a welcome comeback to the world of interiors. It's soft, smooth and it exudes elegance. But you don't have to live in a manor house to make the most of it.
In fact, one of the best things about velvet is that you don't need a lot of it to get that wow factor in your living space. You'll make the biggest impact when you use it sparingly, as an accent.
Whether you're in an urban apartment or a sprawling rural farmhouse, a statement velvet armchair in the corner of any room will provide a pop of colour and instant warmth. Cosy and welcoming, velvet armchairs are ideal for curling up on when the evenings roll around.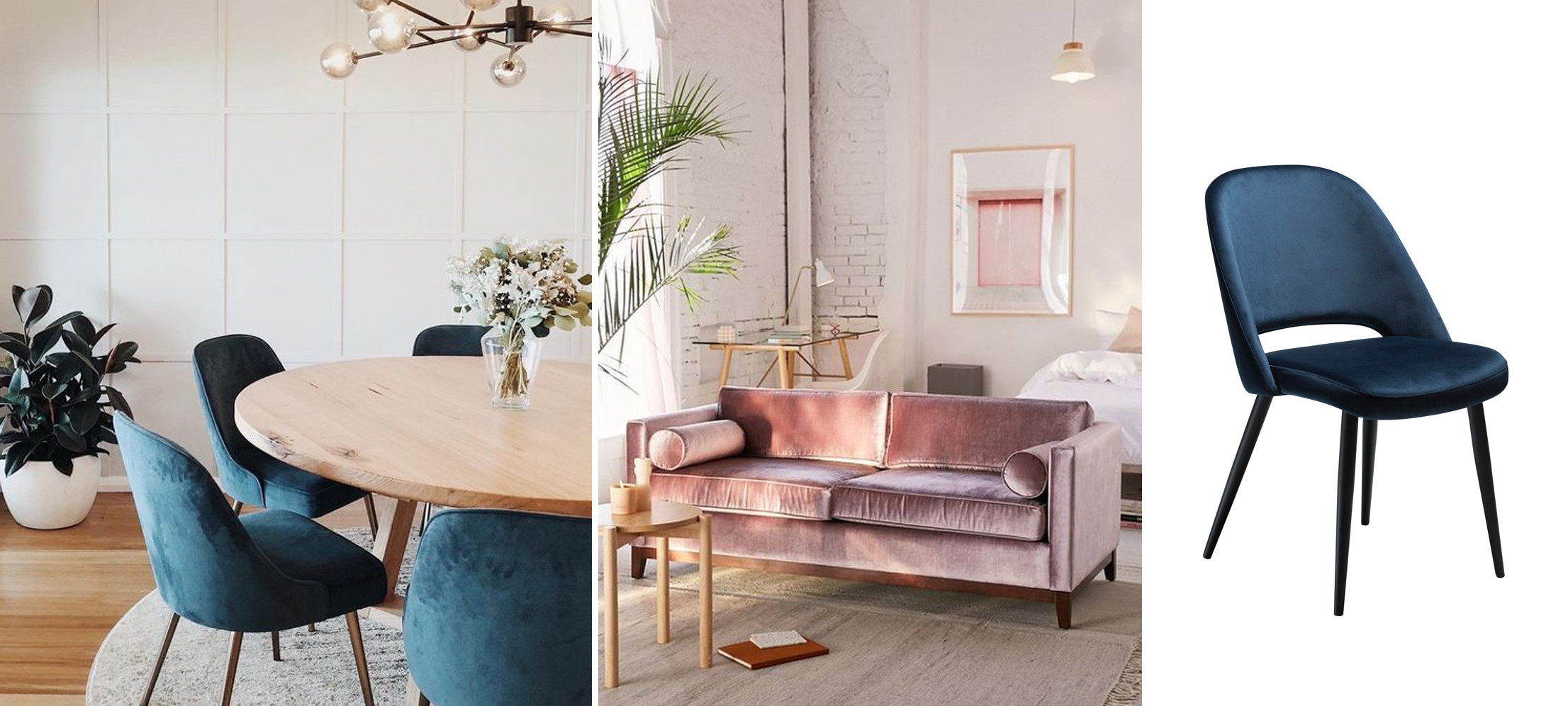 You may not consider velvet the obvious choice for a dining set, but for the bold, the rules are yours to make. Pairing soft, deep-toned velvet dining chairs with a hard wood or glass table gives you the perfect contrast of textures that is as striking as it is modern.
The Pink and Bird range of velvet chairs has a style to suit any interior. Choose your favourite colour from our selection of rich, jewel tones – meteorite black, midnight blue, deep ruby or emerald green.
Click here to shop all things velvet and add a little luxury to your home without breaking the bank.
written by Helen S.